Chargers' Departure Leaves a Big Hole to Develop
Thursday, January 12, 2017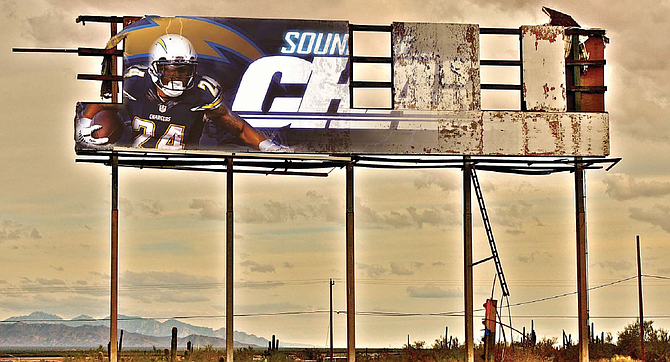 It could hardly be called surprising, but the San Diego Chargers have now made it official: the football team is leaving for Los Angeles after more than a half-century in San Diego.
"San Diego has been our home for 56 years," said Chargers Chairman Dean Spanos, in a statement announcing the pending departure. "It will always be part of our identity, and my family and I have nothing but gratitude and appreciation for the support and passion our fans have shared with us over the years."
The Chargers are now determined to build a new identity in the Los Angeles market; they have rebranded as the Los Angeles Chargers. Beginning in 2019, the team will play in a $2.66 billion Inglewood stadium being built by Los Angeles Rams owner Stan Kroenke.
Aside from obvious hard feelings among diehard fans (and ex-fans), the team's departure creates a potentially long list of local winners and losers going forward, along with various scenarios filled with opportunities and challenges for the San Diego region.
These are among the apparent business and economic upshots, which San Diego Business Journal will be examining in further detail in coming weeks.
Potential Winners
Education: Some economists see the Chargers' exit as an opportunity to turn the current Mission Valley site of Qualcomm Stadium into a long-sought extension of San Diego State University, and other entities that could create something along the lines of a technology incubator. "One of the key points of the future economy is that it requires education," said Ray Major, chief economist with the San Diego Association of Governments. "I would love to see San Diego State be an incubator the way UCSD is."
San Diego State officials have previously supported proposals that could incorporate elements such as administrative offices, student and staff housing or a new stadium for the SDSU Aztecs.
Other Sports: Teams including the San Diego Padres weren't immediately commenting beyond their disappointment about the Chargers' exit. But the move will undoubtedly allow local sports fans to focus more of their attention — along with spending on tickets, T-shirts, memorabilia and business-related sponsorships — on the Padres, hockey's San Diego Gulls and San Diego State University's Aztecs. College football is poised to become the prime football offering for San Diego, along the lines of what UCLA and USC already mean to Los Angeles (now among the many obstacles facing the Los Angeles Chargers).
Prev Next