Two Apartment Properties Change Hands in San Diego
Thursday, February 2, 2017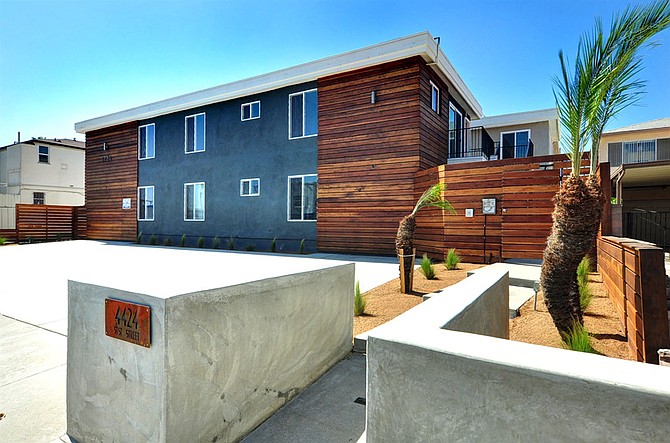 Two San Diego apartment properties recently got new owners in separate deals, including an 11-unit complex in the city's Talmadge neighborhood that sold for approximately $2.93 million.
According to brokerage firm Apartment Consultants Inc. (ACI), San Diego's Van Dyke Investments LLC acquired the property at 4424 51st St. from Vaerus Ulfi 51st Street LLC, also of San Diego. The property was built in 1965 and refurbished in 2016.
The buyer of the Talmadge property was represented by Michael McCaffery of Carrington Real Estate and Daniella Wiseman of HomeSmart Realty West. The seller was represented by ACI's Mark Morgan.
In the city's Hillcrest neighborhood, Jasper and Jeanette Sciuto Trust of San Diego purchased a six-unit apartment complex from San Diego's Demich Trust, for approximately $2.52 million. The property at 4030 and 4032 Georgia St. was originally built in 1990 and expanded in 2005.
The buyer was represented by Peter Oriol of Advantage Real Estate, and the seller was represented by ACI's Brian Raynoha.