Qualcomm's Board Rejects Broadcom Slate for Seats
Tuesday, December 26, 2017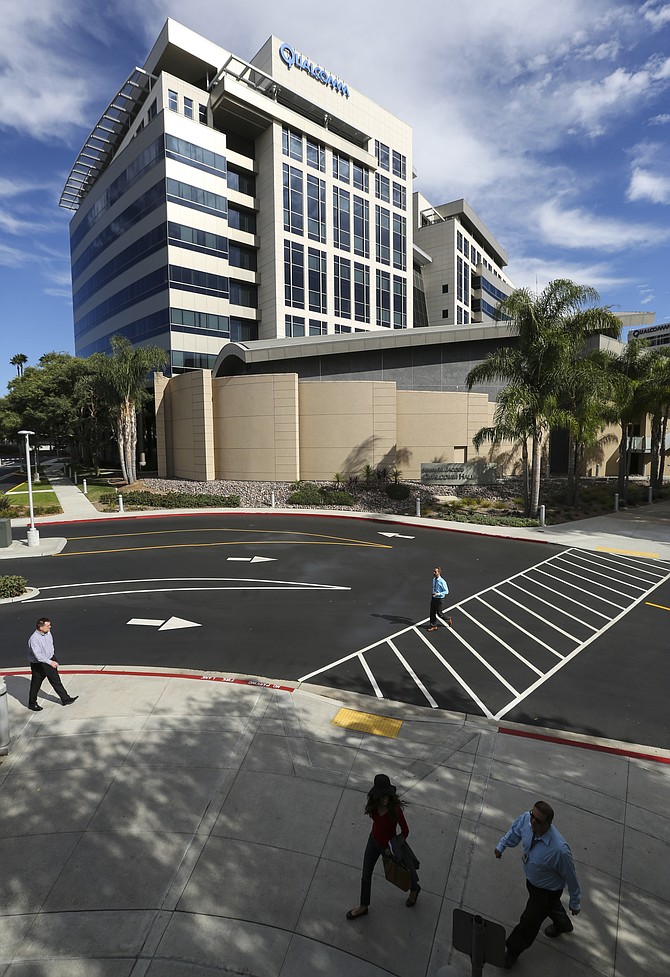 The proxy fight is on.
With its annual meeting 10 weeks away, Qualcomm Inc.'s board of directors unanimously rejected the slate of 11 people that Broadcom LLC nominated for board seats.
In a Dec. 22 announcement, the Qualcomm board urged shareholders to vote against a proposal which would remove all 11 existing directors.
The nominees put forth by Broadcom are "inherently conflicted and would not bring incremental skills or expertise to the Qualcomm board," Qualcomm said.
At the same time, Qualcomm (Nasdaq: QCOM) issued its proxy statement, affirming that all 11 existing Qualcomm board members will stand for reelection at the March 6 annual meeting. Qualcomm said its nominees are "world class and better represent shareholder interests."
Broadcom (Nasdaq: AVGO) has proposed buying Qualcomm for $70 per share. Qualcomm said the proposal undervalues Qualcomm.
In a separate development, Qualcomm's board adopted a plan spelling out severance pay for non-executive employees, in the event they are fired.
CEO Steve Mollenkopf said the measure was intended to address employee anxiety.
"This is a step taken by many companies to support and retain employees and should not be viewed in any way to signal a new development with regard to Broadcom's proposal or nominations. Our intent is to help remove uncertainty and concern where we can," Mollenkopf said in a letter to employees, which was filed with federal securities regulators.
Qualcomm's proxy statement also offers a few more details on how Qualcomm's leaders have been mulling business combinations during the past two years.
By Qualcomm's account, the process began with the San Diego company wanting to buy only a portion of NXP Semiconductors: its digital networking business, which was up for sale. After some research, Qualcomm decided it wanted to buy NXP in its entirety.
According to the account, during an August 2016 meeting at Silver Lake Partners in Menlo Park, Broadcom CEO Hock Tan urged Mollenkopf to do something different — buy Broadcom.
By Qualcomm's account, the Qualcomm board eventually decided NXP was a better fit. The company announced its plan to buy NXP for $110 per share in October 2016.
Sometime in the intervening year, Broadcom decided that it could buy Qualcomm. Broadcom's unsolicited, $70-per-share bid for Qualcomm arrived Nov. 6, though some media reported it Nov. 3.
Silicon Valley's Silver Lake Partners has committed to providing $5 billion in convertible debt financing to support the transaction. Silver Lake has been a strategic partner to Broadcom during past transactions.