Kearny Mesa Office Buildings Sold for $18.5 Million
Monday, August 28, 2017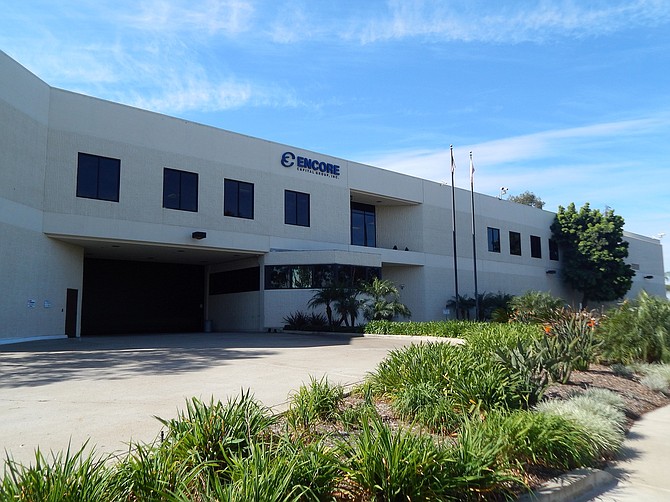 Protea Aero Drive LLC of San Diego has acquired two neighboring office buildings in Kearny Mesa for $18.5 million, according to brokerage firm Voit Real Estate Services.
The seller of the buildings, totaling 140,470 square feet at 8825 and 8875 Aero Drive, was recorded as 8825 & 8875 Aero Drive Holdings LLC. Brokers said the buyer plans extensive renovation and re-positioning of the buildings.
The buyer was represented by Voit's Kipp Gstettenbauer and Ryan King, and the seller was represented by Voit's Brandon Keith, Randy LaChance and Jon Boland.
Brokers said the property at 8875 Aero Drive, known locally as the AeroVault building, has been vacant for nearly eight years. In a Voit statement, Keith said the building was constructed for Bank of America in the early 1980s as its primary Southern California money vault, which purportedly held up to $1 billion in cash and coin at its peak operation.
"Because of this specialized use, the building has no first-floor windows, and features heavy concrete security elements throughout the ground floor," said Keith, a senior vice president in Voit's San Diego office.
Brokers said both of the buildings underwent court-ordered receivership under a prior owner, followed by foreclosure, and finally asset management by special-service firm LNR Partners. The buyer plans renovations to convert the buildings into creative offices, and has retained Ware Malcomb as the architect for the project, with Voit to handle marketing efforts.
According to CoStar Group, the 8825 building was originally constructed in 1981, and the 8875 property was built in 1980.