Greystone Completes First Phase of $7 Million Renovation at Bristol Hotel
Sunday, August 13, 2017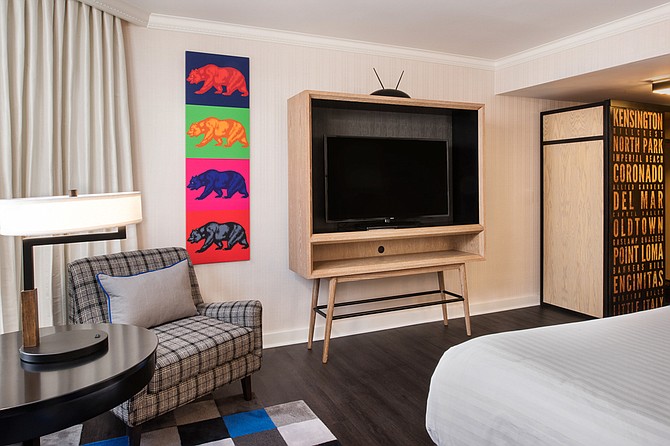 Operator Greystone Hotels has completed the first phase of a planned $7 million renovation at its downtown San Diego property, known as The Bristol San Diego.
The 114-room hotel is at 1055 First Ave. A company statement said the hotel now has several rooms that were refurbished with designs and other elements evoking the lifestyle and mood of the 1960s.
The renovation's second and third phases, expected to be completed by year's end, will include new guest suites, a revamped lobby and a new fitness center with state-of-the-art equipment. The renovation is being overseen by Boston-based design firm Perkins + Will.
San Francisco-based Greystone Hotels was started in 1995 and operates 11 West Coast properties. In the local market, its portfolio also includes Empress Hotel in La Jolla and Best Western Seven Seas in Mission Valley.