Condor Airlines to Start San Diego Flights to Frankfurt
Friday, April 28, 2017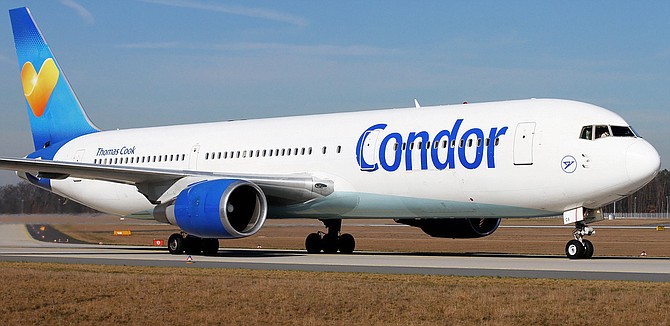 Germany's Condor Airlines plans a May 1 start for its previously announced direct flights connecting San Diego with Frankfurt. It is the first-ever direct local service to Germany and the only nonstop connection between San Diego and continental Europe.
San Diego International Airport officials said the first inbound flight is scheduled to arrive early that evening, with boarding for the inaugural outbound flight slated to begin about two hours later. More information is at condor.com.
Airport and airline officials announced in June 2016 that Condor will be offering the fights on Mondays, Thursdays and Saturdays. There will be one arriving and one departing flight per day between May 1 and Sept. 2.
Condor Airlines officials said local travelers will be able to connect from Frankfurt to more than 120 destinations across Europe, through services offered by Condor's numerous partner airlines.
In early June, Switzerland-based airline Edelweiss is slated to begin its previously announced seasonal service between Zurich and San Diego. That service is scheduled to be offered twice a week on Mondays and Fridays through November, with more information at flyedelweiss.com.