Chanelle Hawken Named VP of Public Affairs for Cox Communications California
Wednesday, April 26, 2017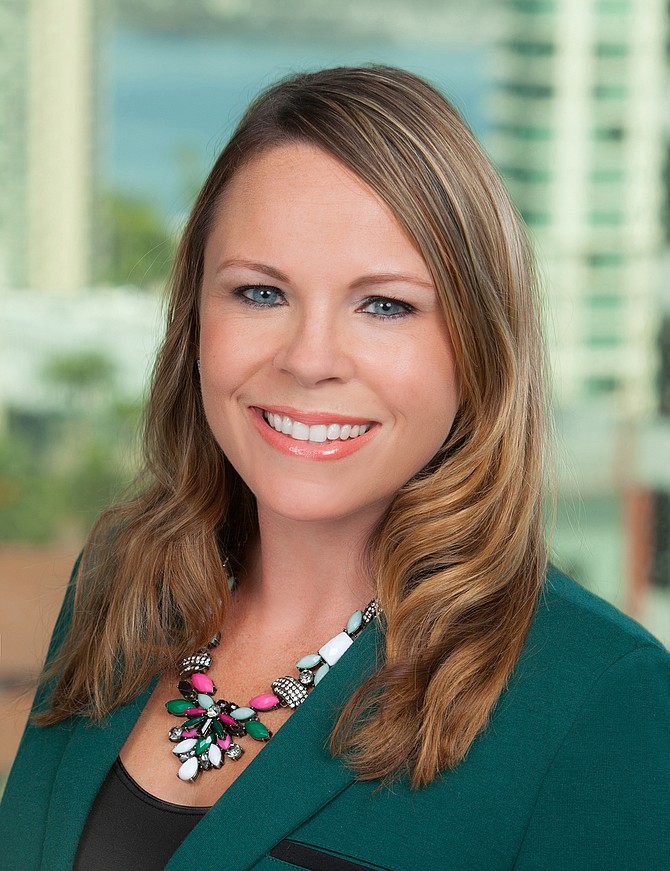 Cox Communications has promoted Chanelle Hawken to vice president of public affairs for Cox Communications California. In her new job, Hawken will provide leadership and strategic direction to the government, community, media and public relations functions for Cox's California markets, which include San Diego, Orange County, Palos Verdes and Santa Barbara.
Hawken joined Cox in March 2016 as director of government and regulatory affairs.
Prior to joining Cox, she was vice president for public policy for the San Diego Regional Chamber of Commerce, and was appointed to Mayor Kevin Faulconer's Pure Water Working Group. She also worked in government and media relations with the San Diego Regional Airport Authority. Early in her career she served on the staff of Scott Peters, then president of the San Diego City Council.
The Encinitas resident received her bachelor's degree in political science from UC San Diego and her law degree from the University of San Diego law school.
Cox Communications is part of Cox Enterprises of Atlanta. The family owned business has 50,000 employees (with 1,800 of them in California) and $17 billion in revenue.