Sempra Energy Announces Changes to Executive Team
Tuesday, September 13, 2016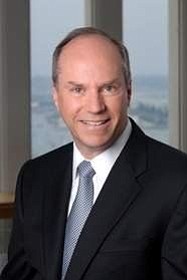 Davis was president and chief operating officer at SDG&E from 2014 to 2015, and before that served as Sempra's senior vice president of external affairs. His prior positions at Sempra include vice president of investor relations and corporate communications. Before joining SDG&E as an accountant in 1980, Davis earned a bachelor's degree in business administration at San Diego State University.
SDG&E's chairman, president and CEO, Jeffrey W. Martin, 54, will become Sempra's executive vice president and CFO. Reporting to Reed, he will oversee business development, major acquisitions and all other financial matters.
Martin has worked as the utility's CEO since 2014 but only became its chairman and president last year. Before that, he was president and CEO of Sempra U.S. Gas & Power LLC, and its predecessor, Sempra Generation, from 2010 to 2013. The U.S. Military Academy at West Point graduate joined Sempra in 2004, after serving as corporate counsel for Tucson Electric Power Co.
Dennis V. Arriola, 55, currently chairman, president and CEO of SoCalGas, was appointed to become executive vice president of corporate strategy and external affairs for Sempra Energy, where he will report to Reed. His responsibilities include corporate strategy and oversight of all communications, government relations, regulatory, international affairs and corporate social responsibility.
Arriola returned to Sempra in 2012 to become president and COO of SoCalGas, having left his job as senior vice president and CFO of both California utilities to take a position as executive vice president and CFO at San Jose-based solar panel manufacturer SunPower Corp. He earned a bachelor's degree in economics at Stanford University and a master's degree in business administration at Harvard University.
The president and CEO of Sempra U.S. Gas & Power since 2014, Patricia K. Wagner, 54, will report to Reed as CEO of SoCalGas. She was hired on at the utility in 1995 and has since worked in a series of vice president positions at Sempra and the two California utilities.
Wagner previously worked in management positions at Fluor Daniel, McGaw Laboratories and Allergan Pharmaceuticals. She earned a bachelor's degree in chemical engineering at Cal Poly Pomona and a master's in business administration at Pepperdine University.
J. Bret Lane, 57, SoCalGas COO since 2014, was appointed president of the utility, effective immediately. He has served in various vice president positions at both of Sempra's California utilities since 2005. The Oklahoma State University petroleum engineering graduate joined SoCalGas in 1982 in its transmission and storage operations group.
Scott D. Drury, 51, will become SDG&E's president, reporting to Davis. He will leave his current position as its chief energy supply officer, a position he has worked in since last year. Drury worked as the utility's vice president of human resources, diversity and inclusion from 2011 to 2015.
SDG&E's chief energy delivery officer since last year, Caroline A. Winn, 53, will become its chief operating officer, reporting to Drury. She joined the utility in 1986 as an associate engineer and rose to become vice president of customer services in 2010.
Prev Next