Sempra Energy Announces Changes to Executive Team
Tuesday, September 13, 2016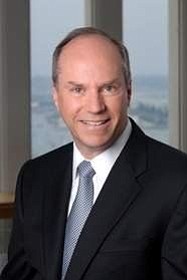 Sempra Energy announced a string of executive changes, including the upcoming departure of President Mark A. Snell, as part of a leadership development and succession process that effectively reshuffles the Fortune 500 company's top leadership without bringing in anyone from outside its ranks.
An eight-page news release issued Sept. 13 details nine personnel changes atop the San Diego-based energy services holding company, including new chief executives for its two California utilities, San Diego Gas & Electric and Southern California Gas Co. Most of the changes won't take effect until Jan. 1.
Sempra Chairman and CEO Debra L. Reed, whose job was not listed among the changes, referred to the appointments in terms of the company's ability to "organically develop a strong leadership team."
"We and our board of directors spend considerable time and effort identifying talented leaders within the organization and exposing them to different aspects of our business," she said in the release. "Today's appointments represent another step forward in our succession planning process."
Snell, 60, is to retire March 1, having served as president since 2011. No direct replacement was named as the company announced the creation of two corporate group presidencies at Sempra, one overseeing infrastructure businesses and another heading up utilities.
After serving as CFO at three other companies, Snell joined Sempra in 2001 as vice president of corporate planning and development. He rose in 2004 to become group president overseeing the company's businesses outside the California utilities, and worked as Sempra's executive vice president and CFO from 2006 to 2011.
The company's executive vice president and CFO since 2011, Joseph A. Householder, 61, will take one of the two newly created positions, becoming corporate group president of infrastructure businesses. He will report to Reed, overseeing Sempra's midstream, liquefied natural gas, renewable energy and Mexican operations.
Householder previously served as senior vice president, controller and chief accounting officer, and before that, was vice president of corporate tax and chief tax counsel. In addition to completing the executive program at UCLA Anderson School, he earned a bachelor's degree in business administration at the University of Southern California and a law degree at Loyola Law School.
The other newly created position will go to Steven D. Davis, 60, who has served as Sempra's executive vice president of external affairs and corporate strategy since last year. Reporting to Reed, he will oversee operations at Sempra's California and South America utilities, and will become chairman of SoCalGas and SDG&E.
Prev Next