Michael O'Hanlon Appointed COO at OliverMcMillan
Tuesday, October 18, 2016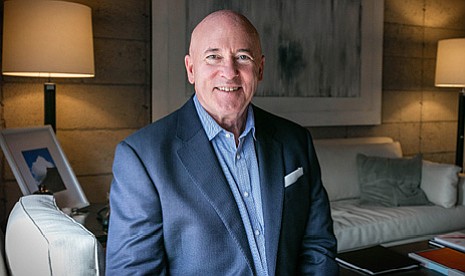 Commercial real estate development firm OliverMcMillan said Tuesday it has hired Michael O'Hanlon as chief operating officer.
The firm said O'Hanlon was previously CEO and president of Behringer Harvard's opportunity-style real estate investment trusts, COO and president of Billingsley Co. and CEO and president of Inland Western Retail REIT.
He earned a bachelor's degree at Fordham University and a master's degree at Columbia Business School.
O'Hanlon, who has been tasked with implementing the company's strategic plan, will report to CEO Dene Oliver.
The privately held San Diego company also said it promoted Jeff Zeigler, who has been with the firm since 2011, to senior managing director of asset management and leasing, and Eric Buchanan, who joined OliverMcMillan in 2012 as development director, to senior managing director of development.
OliverMcMillan, which has a real estate portfolio that includes retail, entertainment, creative office, hotel and residential projects throughout the United States, has developed and managed more than eight million square feet of projects valued at more than $3 billion, the firm said.