Alexandria Buys Torrey Pines Life Science Campus for $182.5 Million
Wednesday, October 12, 2016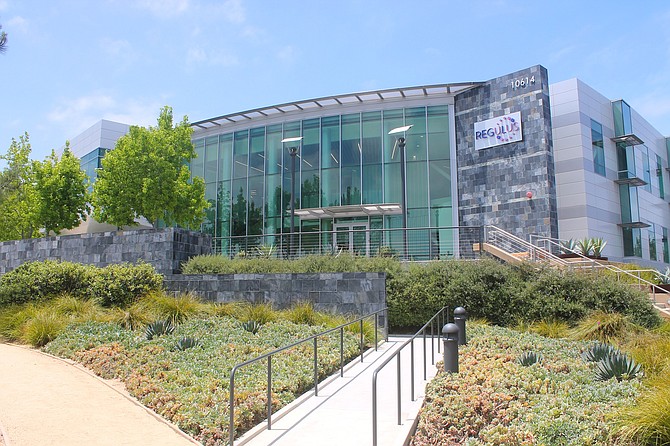 An affiliate of Pasadena-headquartered Alexandria Real Estate Equities Inc. has purchased the three-building Torrey Ridge Science Center office and lab campus in San Diego for $182.5 million, according to brokerage firm CBRE Group Inc.
The sellers were Walton Street Capital of Chicago and SteelWave of Foster City, represented by CBRE's Louay Alsadek, Hunter Rowe, Rich Danesi and Ryan Egli. Alexandria represented itself in the transaction.
Built in 2004, the Torrey Pines life science property totals 291,799 square feet and is located at 10578, 10614 and 10628 Science Center Drive. Brokers said the campus was 87 percent leased at the time of sale, with tenants including Regulus Therapeutics Inc., Pacira Pharmaceuticals Inc., Nitto BioPharma Inc., Interpreta Inc. and BP Technology Ventures.
The sellers since 2012 invested $55 million in building and tenant improvements, including common area upgrades, signage, landscaping, and newly built elements including a fitness center, conference center and on-site café.
Alexandria, with local regional operations based in Torrey Pines, is among San Diego's largest owners of life science office and laboratory space. A CBRE statement said the Torrey Pines life science vacancy rate was 1.4 percent as of mid-2016, well below the countywide life-science vacancy of 6 percent.
Daniel Ryan, Alexandria's executive vice president and San Diego regional market director, called the purchase "a highly strategic acquisition" for the company in Torrey Pines, one of its core San Diego submarkets.
"The Torrey Ridge Science Center campus provides us with the opportunity to achieve significant cash flow growth as leases are renewed or rolled over, given that many of the in-place leases are below market," Ryan said in the CBRE statement.
Ryan said Alexandria also has flexibility to convert traditional office space in the campus, currently comprising 22 percent of its space, to wet-lab research space in response to strong demand from the local biotech industry.