Navy Secretary to Address S.D. Defense Contractors, Military Leaders
Tuesday, October 11, 2016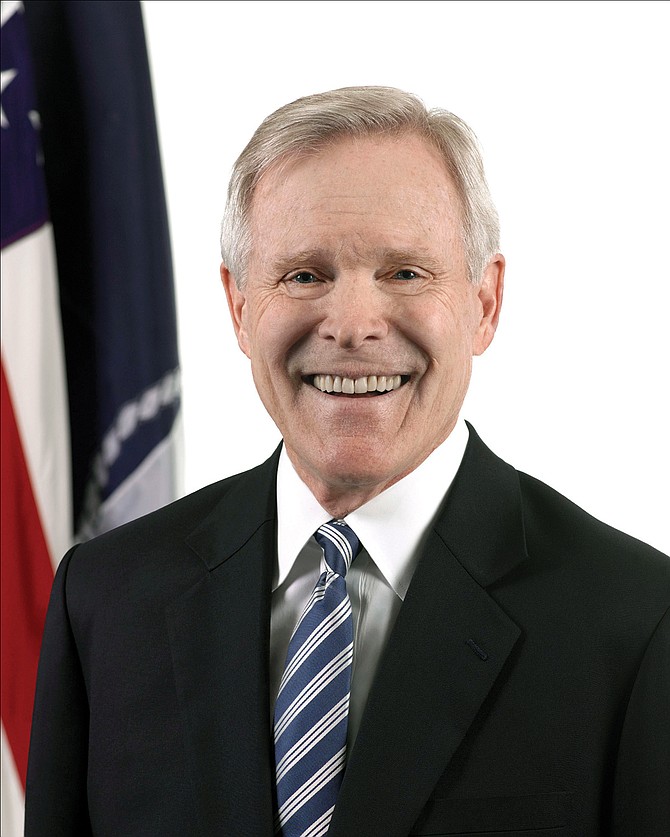 Navy Secretary Ray Mabus will speak before an audience of defense contractors and military leaders next week in San Diego.
The secretary will offer his thoughts at the San Diego Military Advisory Council breakfast Oct. 19 at the Adm. Kidd Catering & Conference Center at Naval Base Point Loma's Harbor Drive Annex.
The cost of the event is $30 for SDMAC members and $40 for nonmembers. Information on the event is available at http://sdmac.org.
Mabus is a native of Ackerman, Miss., a former U.S. Navy officer and a graduate of Harvard Law School. He previously served as governor of Mississippi and ambassador to Saudi Arabia.
He has been Secretary of the Navy since May 2009, making him the longest to serve as the leader of the Navy and U.S. Marine Corps since World War I. Mabus' initiatives have included directing the Navy and Marine Corps to change the way they use, produce and acquire energy, setting a goal of relying on alternative sources for at least 50 percent of their energy by 2020.