San Diego Firm Buys Historic Gaslamp Building for $7.1 Million
Sunday, November 13, 2016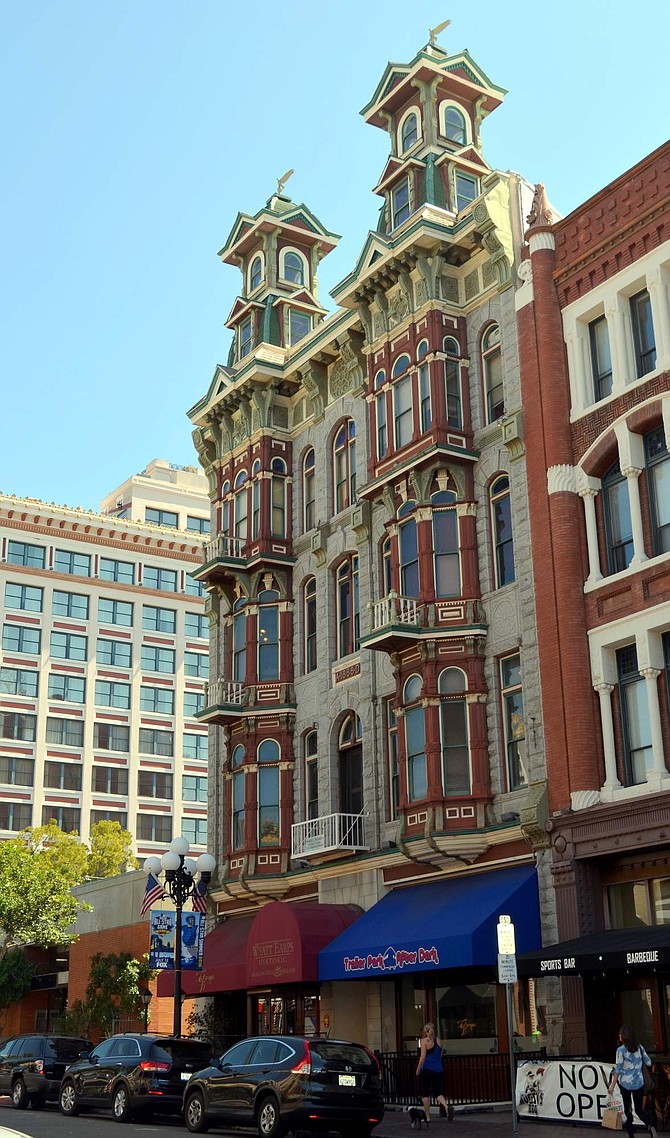 PREF Commerce, an affiliate of San Diego-based Paragon Real Estate Fund, has acquired a historic commercial building in downtown's Gaslamp Quarter for $7.1 million, the company announced.
A company statement said the 128-year-old property, known as the Louis Bank of Commerce Building at 835 Fifth Ave., was purchased from locally based EARP Corp, represented by Gregory Wagner of Capital Growth Properties. The four-story building, with elements of Victorian baroque revival architecture, includes approximately 22,000 square feet of retail and office space.
Citing sources including the Gaslamp Quarter Historical Foundation, Paragon officials said the building's components were pre-built on the East Coast and shipped around Cape Horn to San Diego, where it was erected in its current location in 1888.
The building originally housed the Bank of Commerce until 1893, when Isidor Louis opened Maison Doree, an oyster bar that became a favorite of Wyatt Earp. The upper floors later became the Golden Poppy Hotel, run by a fortune teller named Madame Cora.
Paragon Real Estate Fund is the flagship investment fund of the privately held Paragon Management Co., led by Roberto Jinich, Ricardo Jinich and Dan Berkus. The fund is focused on urban retail and mixed-use properties nationwide.