Vista Apartment Property Sold for $2.17 Million
Tuesday, November 8, 2016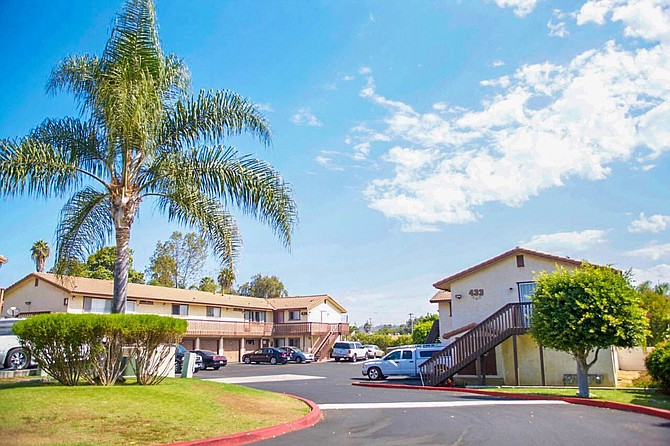 Investors Mitchell Nibbelink and Huyen Huynh of San Francisco have acquired a 10-unit apartment property in Vista for $2.17 million, according to brokerage firm South Coast Commercial Inc.
The seller of the property, at 433-439 and 445 W. California Ave., was Jacques Albrecht of San Diego.
The buyer was represented by Christian Diaz of Cornerstone Estates & Homes, and the seller was represented by South Coast's Brendan Flynn.