Office Project Planned After $2.9M Land Buy in Carlsbad
Friday, May 27, 2016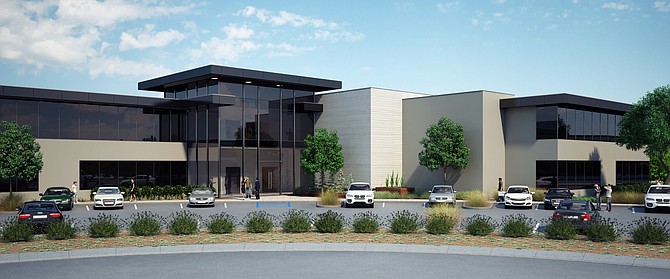 Burke Real Estate Group of Costa Mesa has purchased a 3.1-acre land parcel in Carlsbad for $2.9 million, with plans to develop a two-story creative office building, according to brokerage firm CBRE Group Inc.
The seller of the property, at 1800 Aston Ave., was Vista-based Killion Inter-vivos Trust. The buyer and seller were represented by CBRE's Roger Carlson, Larry Cambra, Adam Molnar and Greg Lewis.
Brokers said the buyer plans to develop a high-amenity, 48,954-square-foot creative office building with views of the nearby Pacific Ocean and Crossing at Carlsbad golf course. Set for completion in spring 2017, the building will include natural lighting, open exposed ceilings, and access to outdoor areas from tenant suites.
The blueprint allows for six to seven suites, with 5,000 square feet of outdoor patio space with ocean views.
"We were drawn to the site because of the dramatic ocean views,'' said Mike Coady, vice president of acquisition and development at Burke Real Estate Group, in a CBRE statement. "We also feel Carlsbad is lacking a purpose-built modern office building catering to small and midsize tenants."
Coady said the project will embrace the culture and lifestyle of Carlsbad and nearby areas of North County.
The site is approximately two miles from Interstate 5. Burke has retained Carlson and Cambra to handle leasing for the project