Pacific Beach Apartment Property Sells for $2.39 Million
Wednesday, May 25, 2016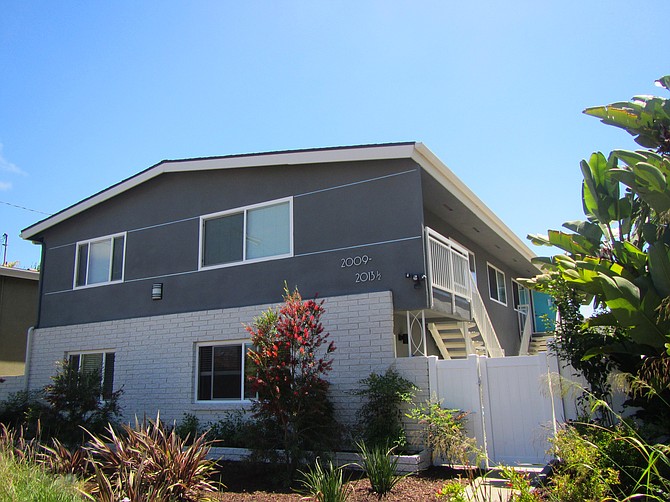 Santa Margarita Properties I LLC, operating in San Diego and Laguna Hills, has purchased a six-unit apartment complex in Pacific Beach for approximately $2.39 million, according to brokerage firm Apartment Consultants Inc. (ACI).
The seller of the property, at 2009-2013 Oliver Ave., was recorded as 2009 Oliver Avenue LLC of San Diego. The buyer was represented by ACI's Terry Moore, and the seller was represented by Chris Robinson, Ken Herskind and Dylan Wright of ACRE Investment Real Estate Services.
The property was built in 1950, according to CoStar Group and public data. Brokers said it was completely refurbished in 2015, with exterior and interior improvements.