Construction Starts on $45M Mixed-use Project in East Village
Wednesday, May 25, 2016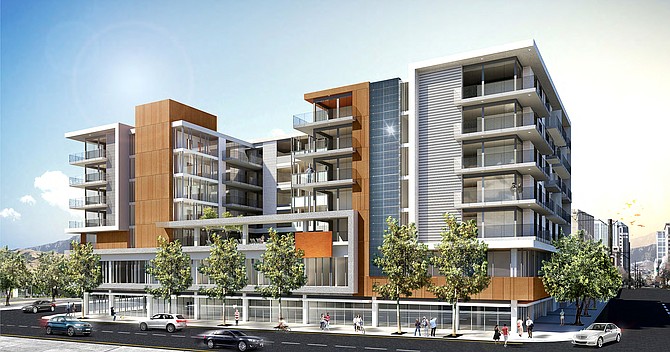 The Richman Group of California Development Co. has started construction on F11, a $45 million mixed-use apartment project in downtown San Diego's East Village.
A Richman statement said the seven-story development, fronting the north side of F Street between 11th Avenue and Park Boulevard, will include 99 apartments, a multi-level subterranean parking garage with space for 103 vehicles, recreational amenities and 5,841 square feet of ground-floor retail space.
The design, by architecture firm DesignArc Inc., includes a modified H-shaped building with a large indoor/outdoor activity center on the third floor, with a luxury pool and spa area, entertainment center and outdoor kitchen. The complex will also have a fitness center and indoor bocce ball court.
The project's general contractor is Cannon Constructors. The La Jolla-headquartered developer, a subsidiary of Connecticut-based The Richman Group Development Corp., is partnering on the project with longtime property owner Shearn H. Platt.
Later this year, The Richman Group of California will break ground on a 23-story, high-rise apartment tower across the street from the Central Library in East Village. That project will include 222 apartments, two penthouses, a restaurant with outdoor seating, and 7,000 square feet of commercial space.