OncoSec to Raise $10 Million in Stock Offering
Monday, May 23, 2016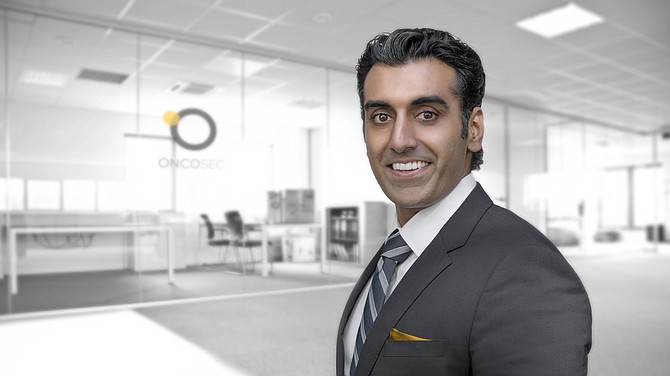 San Diego-based OncoSec Medical Inc. will sell about $10 million of its common stock to a single health care institutional fund, the company announced Monday.
The company, which has a market cap of $32.4 million, has agreed to sell 5.5 million shares of stock at $1.815 per share. The investor will also receive warrants to purchase up to 5.5 million additional shares at a price of $1.69 per share for a term of nine years, according to an OncoSec news release.
OncoSec, which is developing DNA-based cancer therapeutics, intends to use the net proceeds for general corporate purposes.
The offering is expected to close on or about May 26.
Founded in 2011, OncoSec (NASDAQ: ONCS) is developing technologies to stimulate the body's immune system to target and attack cancer. The company's investigational platform, ImmunoPulse, is designed to enhance local delivery and uptake of DNA-based therapeutics directly into tumors. The company is conducting pre-clinical and clinical studies targeting various cancers in collaboration with several academic medical centers and companies.