Vertex Pharmaceuticals to Expand Its San Diego Presence
Sunday, March 13, 2016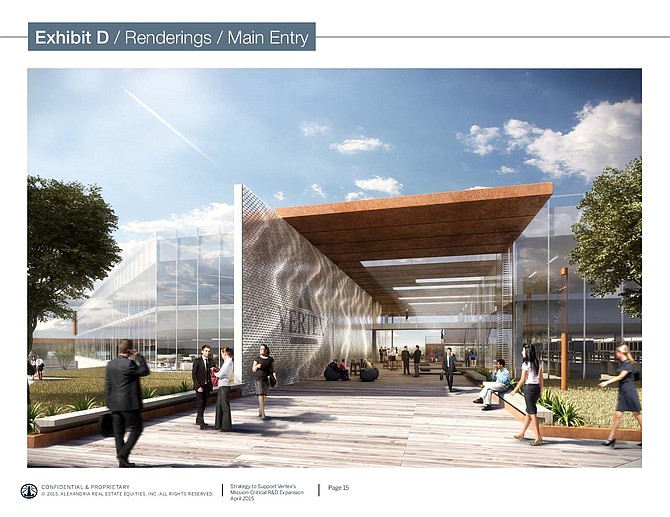 Boston-based Vertex Pharmaceuticals is expanding its presence in San Diego.
According to Cushman & Wakefield, the global biotech has entered into a long-term lease for a 170,000 square foot space at 3215 Merryfield Row in Torrey Pines. The new building will accommodate a growing staff of up to 250 employees.
Alexandria will develop the office and research facility for Vertex as part of a new, two-building project on its Spectrum campus.
"With the new building, Vertex will more than double its footprint in San Diego," said Brian Starck, Cushman & Wakefield managing director, in a statement. "The company also will have access to The Alexandria at Torrey Pines, a new and unique multipurpose amenity building just blocks away that offers dining, conferencing, event and fitness facilities that inspire collaboration among the industry's greatest minds. Upon completion, Vertex's new building will be one of the most architecturally significant life science buildings on the West Coast."
Vertex is focused on developing new medicines to help improve the lives of people living with serious diseases. Its San Diego campus has a history of innovation and was responsible for the discovery of two cystic fibrosis medicines that were the first to treat the cause of cystic fibrosis in patients with certain forms of the disease.
The expansion is a reflection of Vertex's continued investment in research for new medicines for cystic fibrosis and other serious diseases, according to a Vertex news release.