Apartments Underway at Rancho Santa Fe Mixed-Use Project
Sunday, June 5, 2016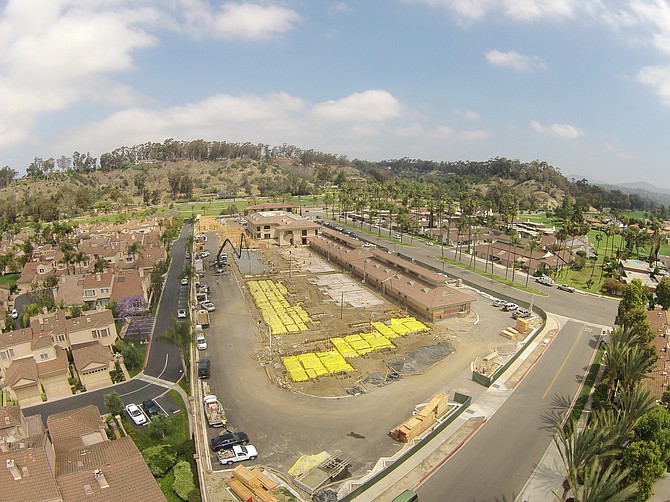 Del Mar-based Davidson Builders was recently selected as the general contractor to build 54 luxury apartments at Palma de la Reina, a $40 million mixed-use complex being developed in Rancho Santa Fe by Newport Pacific Inc.
A statement from the Rancho Santa Fe-based developer said the mixed-use project, which also includes retail and office elements, is underway at the entrance to the Whispering Palms residential community.
Richard Cavanaugh, president and CEO of Newport Pacific, said Davidson Builders President Bill Davidson was among early developers of luxury town homes at Whispering Palms in the 1980s.
The new two-bedroom luxury apartments, ranging approximately from 1,000 to 1,100 square feet, were designed by architect Jon Ebert, the original designer of Whispering Palms. The complex will also include a pool, spa and water-conserving landscaping.
The apartments are under construction at 5525 Cancha de Golf, with completion expected by late November. The rental community is adjacent to Palma de la Reina's nearly completed, 31,410-square-foot commercial complex, set for a summer opening with tenants including Salon Draven, Whispering Palms Cleaners, My Brighter Side and Gyrotonic Rancho Santa Fe.
Palma de la Reina is the final element in the Whispering Palms master plan, created by Newport Pacific in 1962.