Kilroy Realty Breaking Ground on One Paseo in Fourth Quarter
Sunday, July 31, 2016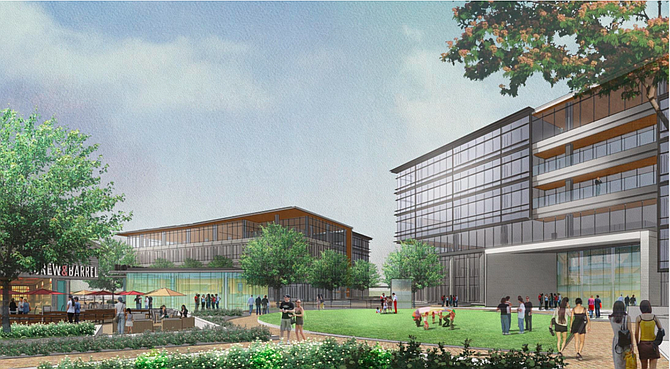 Developer Kilroy Realty Corp. plans to break ground in the fourth quarter of this year on its One Paseo mixed-use development, after recently receiving San Diego city approvals on a downsized version of the controversial project, according to its CEO.
Construction on the first phase, starting by year's end, will include infrastructure, 235 apartments and nearly all of the planned retail, with tenants still to be announced. The expected cost of the first phase is approximately $150 million, with plans to complete the first phase over the course of 18 months.
According to CoStar Group, Chairman and CEO John Kilroy recently told analysts that the current plan is to construct the project's office component once the retail portion of One Paseo is up and running.
The project is planned for a 24-acre site in Carmel Valley, at the southwest corner of Del Mar Heights Road and El Camino Real near Interstate 5. San Diego City Council last month approved a revised version of the project that cut back the planned amount of office space from 490,000 to 280,000 square feet; and the retail portion from 247,000 down to 96,000 square feet.
The project retains its originally planned 608 total housing units. The Los Angeles-based developer now expects the total project cost to range between $625 million and $650 million, down from its earlier price tag of $750 million.
One Paseo, in planning for the past several years, drew community opposition and at least two lawsuits over issues related to its potential impact on surrounding neighborhoods. The downsized version is a result of discussions that included the developer, community planners and local residents.