Verdezyne Appoints New CFO
Wednesday, July 27, 2016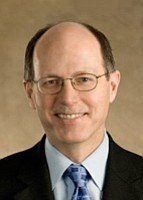 Verdezyne Inc., a synthetic biology company producing biobased chemicals, announced the appointment of David Kelsey as chief financial officer.
According to the Carlsbad-based company, Kelsey was CFO of Elevance Renewable Sciences from 2011 to 2015. Prior to that, he was senior vice president and CFO of Sealed Air Corp., a global manufacturer of a variety of food, protective and specialty packaging materials and systems. Prior to that, he held a variety of executive positions with General Electric and GE Capital.
"David brings a wealth of experience to the company as we look to become a global leader in the production of biobased chemicals," said E. William Radany, president and CEO of Verdezyne. "He has held leadership roles in a number of industries, from finance to renewable chemicals, and his expertise is exactly what Verdezyne needs at this exciting juncture."
Kelsey replaces Brian Conn, who left the company in February of this year.
"This is an exciting time to join a market leader such as Verdezyne, particularly with the global market for biobased chemicals expanding at a rapid clip," Kelsey said.