Synthetic Biology Firm Synthorx Raises $10 Million
Wednesday, July 20, 2016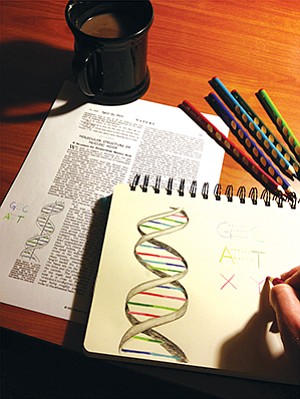 Synthorx Inc., a synthetic biology company in San Diego, raised $10 million in a Series B financing, the company announced Wednesday.
The round was led by Boston-based RA Capital Management and joined by Series A investors Avalon Ventures and Correlation Ventures.
As part of the deal, managing director of RA Capital Management Dr. Andrew Levin is joining Synthorx's board of directors.
Synthorx has developed platforms for producing proteins using what the company believes is a "synthetic biology breakthrough."
"The ability to incorporate synthetic or non-natural amino acids into proteins is not new," Levin said in a statement. "What we believe is new and truly groundbreaking about Synthorx's technology is the ability to efficiently produce a variety of proteins containing multiple synthetic amino acids at the necessary scale and cost of goods for drug discovery and development."
The new cash will finance the development of novel protein therapeutics that include at least one synthetic amino acid, according to a Synthorx news release.