Escondido Contractor Awarded $26.4M CHP Project in Kearny Mesa
Thursday, July 14, 2016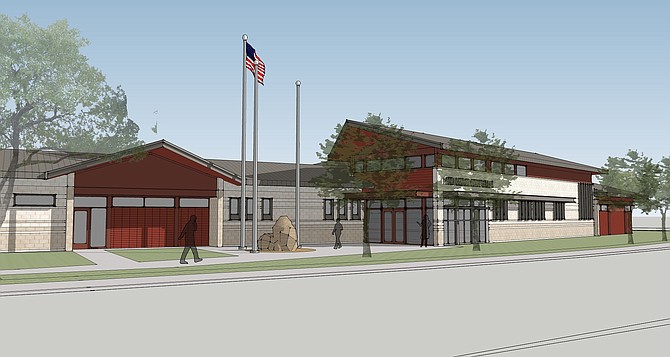 Escondido-based general contractor Erickson-Hall Construction Co. has been awarded a $26.4 million design-build contract to construct a San Diego replacement facility for the California Highway Patrol.
A company statement said the state-financed project is planned for a six-acre site in Kearny Mesa, at Kearny Villa Road and Ruffin Road near state Route 52. Construction is expected to begin in April 2017, with completion expected in October 2018.
The building will replace an existing CHP facility located on Pacific Highway in San Diego's Old Town neighborhood. The project is part of a statewide effort to replace or relocate aging or inadequate CHP field offices and other facilities.
Officials said the new Kearny Mesa facility will provide added workspace, equipment and vehicle storage for the CHP. Plans include a 40,000-square-foot office building, an auto service building with attached carport, a radio vault building, a vehicle fueling area, generator yard and a 148-foot-tall communication tower.
The facility will be designed to earn at least a Gold certification from the U.S. Green Building Council for energy efficiency. The project is designed by WLC Architects.
According to Voit Real Estate Services, the state of California acquired the Kearny Mesa site in 2015 for $10.8 million, from the Cook Inlet Regional Indians of Alaska. The site had earlier been targeted for a commercial office project that was stalled by the recession.