Barons Market Opening New Store in Murrieta
Thursday, January 21, 2016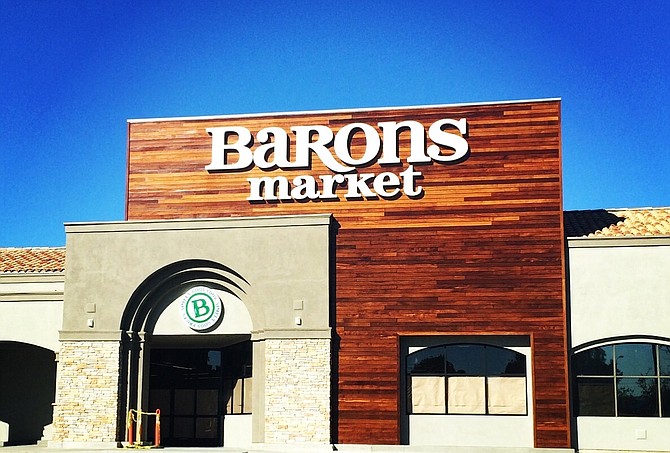 San Diego-based Barons Market plans a Jan. 27 opening for its new store in Murrieta, which will be the small-format grocer's third store in southern Riverside County and its sixth overall.
A company statement said the new location, at 40545 California Oaks Road, will have grocery staples along with organic, natural and specialty items, with offerings from local farms. There will also be a hot soup bar, fresh salad bar and antipasto bar, with a selection of more than 500 gluten-free items and 400 craft beers.
Started in 1991 and led by founder Joe Shemirani, the family-fun Barons Market has its headquarters and flagship store in Point Loma, with other locations in Rancho Bernardo, Alpine, Wildomar and Temecula. Its quick-stop stores generally range in size between 15,000 and 18,000 square feet.
In Murrieta, Barons is occupying about half of a space vacated last year by Ralphs. The new store will employ more than 35 and was designed in collaboration with Julie Dugas of Studio H2G.