Local Firm Buys Santa Rosa Apartment Property for $30.5 Million
Thursday, February 25, 2016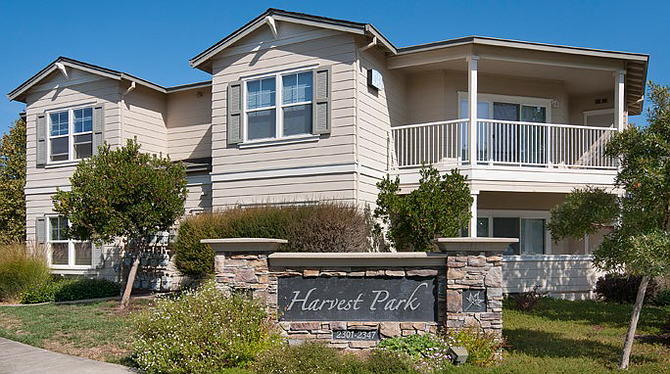 San Diego-based Davlyn Investments has purchased a 104-unit apartment property in Santa Rosa for $30.5 million, the company announced.
A statement said the seller of the property, built in 2004 and known as Harvest Park, was Essex Property Trust of Palo Alto, represented by Stan Jones, Phil Saglimbeni and Sal Saglimbeni of brokerage firm Institutional Property Advisors.
Davlyn officials said the acquisition was the first made from its new investment fund known as Davlyn California Multifamily Fund I. It is the company's second Class-A apartment community purchased in Northern California.
Davlyn President Paul Kerr said the purchase is part of a long-term strategy to expand the company's presence in the San Francisco Bay Area. CEO Jon D. Williams said the company plans interior renovations to the acquired property, including new cabinet faces, flooring and lighting.
Headquartered in Del Mar Heights, Davlyn Investments was founded in 1993. It owns and operates apartment communities, condominium conversion projects and office buildings throughout California.