Lemon Grove Auto Sales Property Sold for $5.38 Million
Thursday, February 11, 2016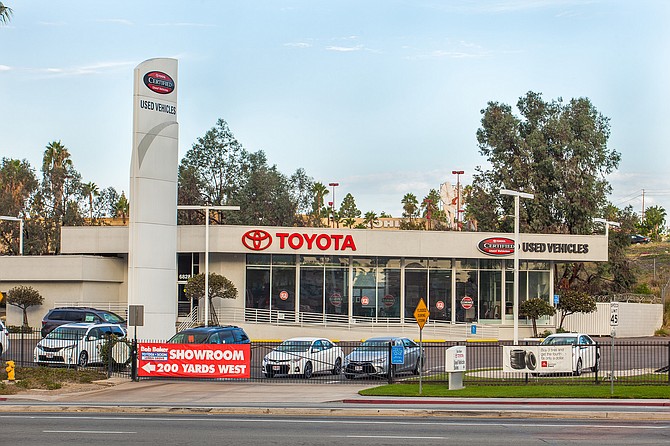 San Diego investor Dan Floit has purchased an auto sales building and adjacent land in Lemon Grove for approximately $5.38 million, according to commercial real estate services firm Retail Insite.
The seller of the 20,715-square-foot building and 4.05-acre land parcel, at 6828-6899 Federal Blvd., was the Ben & Iris Margolis Charitable Foundation, represented by Retail Insite's Jim Rinehart.
Located adjacent to state Route 94, the property has been used for an auto dealership for 50 years, most recently by a Toyota dealer, and the lease on the property is scheduled to expire later this year.