Matt Savant Appointed President of Business Operations for San Diego Gulls
Monday, August 22, 2016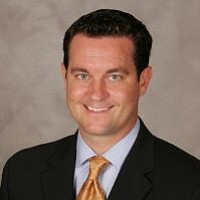 Matt Savant, a resident of San Marcos, has been named President of Business Operations for the San Diego Gulls of the American Hockey League.
The San Diego Gulls are a minor league affiliate of the Anaheim Ducks of the National Hockey League, where Savant served as Director of Marketing and Brand Management.
Savant has more than 17 years of marketing, advertising and fan development experience, having also served in advertising and media planning with Mattel and Y&R Advertising, responsible for the custom publishing division for the Lincoln & Mercury brands. A 1999 graduate of Bowling Green State University, Savant played three years of hockey with the Falcons' club team in the Mid-American Conference (MAC).
The San Diego Gulls closed their inaugural regular season in April with the second-best attendance in the American Hockey League, with more than 8,600 fans per game.
The team will play its season opener at home on Oct. 14 against the Tucson Roadrunners at Valley View Casino Center.