Developer Obtains Financing for East Village Apartments
Monday, April 25, 2016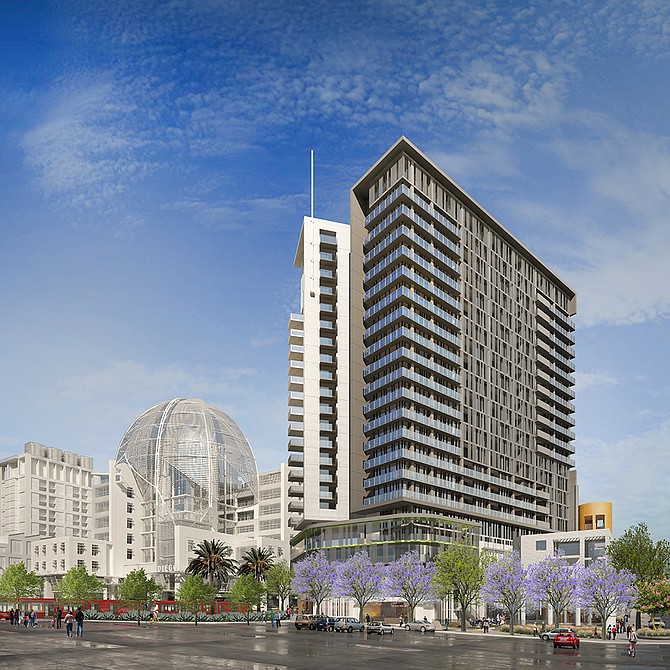 Developer The Richman Group has obtained joint-venture equity financing for a previously announced 221-unit apartment tower planned for East Village, according to HFF, which arranged the financing.
An exact figure was not disclosed for the financing arranged through a venture between Richman Group and American Realty Advisors, which will contribute equity for the project. Richman Group in July 2015 obtained city approvals for the $100 million mixed-use project, called 330 Thirteenth.
Located within an area of East Village known as the Ballpark District, the 23-story tower will also include approximately 7,500 square feet of ground-floor retail. According to the city, the project is located near the San Diego Central Library and is set to occupy most of the block bounded by Park Boulevard, 13th, J and K streets.
Set for completion in 2018, the project is being designed by Los Angeles-based DesignARC and San Diego-based Rob Wellington Quigley. The HFF equity placement team was led by Aldon Cole, Tim Wright and Hunter Combs.
The local project is being overseen by The Richman Group of California, a La Jolla-based subsidiary of Connecticut-headquartered The Richman Group of Cos.