Executive Q&A: Magda Marquet of Althea Technologies and Alma Life Sciences
Thursday, September 10, 2015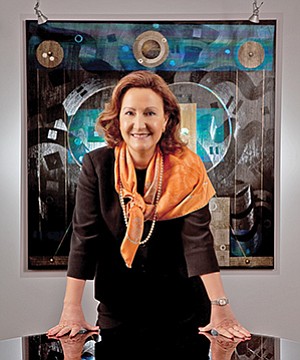 It didn't take long for the husband-and-wife team to become highly regarded in the biotech community for their pioneering work in the fields of plasmid DNA production and gene quantification. In 1998, Marquet and Ferré founded Althea Technologies with the mission of accelerating drug development by providing services to the biopharmaceutical industry. The company steadily grew until 2013, when it was acquired by Ajinomoto Althea Inc., a Japanese company, for $175 million.
The couple also founded the Althea spinout, AltheaDX, a molecular diagnostics company in 2008, and Alma Life Sciences, an investing company in 2013.
Over the course of her career, Marquet held management positions at Vical Inc., Amylin Pharmaceuticals, Protein Polymer Technologies, and Syntro Corp. She has been involved in the startup and seed financing of 18 life sciences companies, including Traversa Therapeutics, Huya Bioscience, and Trius Therapeutics.
Marquet recently answered questions for the San Diego Business Journal. Here are some excerpts:
When you first started your career, I imagine you were a bit of a minority in biotechnology. What was it like being a woman in leadership working in a male-dominated industry?
I graduated in biochemical engineering, which is more of a male profession. I never really felt like people were treating me differently because I was a woman, but sometimes I might have had the impression that men had an advantage. But I didn't want to be the victim. The way I saw it was…I'm the one who needs to know how to play. So maybe I worked a little harder sometimes. Many women go into the victim mode, and when you do that, you're powerless.
I also like to point out that it's OK for women to be women in business. When I was starting in my profession, we were dressing like men and trying to act like men. If you try to be a man, it won't work. As a woman, you have to find your own power, your own voice.
You mentioned earlier that you and your husband received a little resistance from investors when you first formed Althea Technologies because funding married couples was risky. Do you still get that reaction sometimes?
No, not at all. In fact, it's the other way around. For a while, my title was "co-CEO" and people would say, "What does that mean? It's ridiculous, who is really in charge?" Eventually, we did bring in a new CEO and our titles changed. But people continued to introduce me as co-CEO, because it had become our brand. And for Alma, our investing company, we are still co-CEOs.