Hotel Del Coronado Owner Being Acquired by Blackstone for $6 Billion
Tuesday, September 8, 2015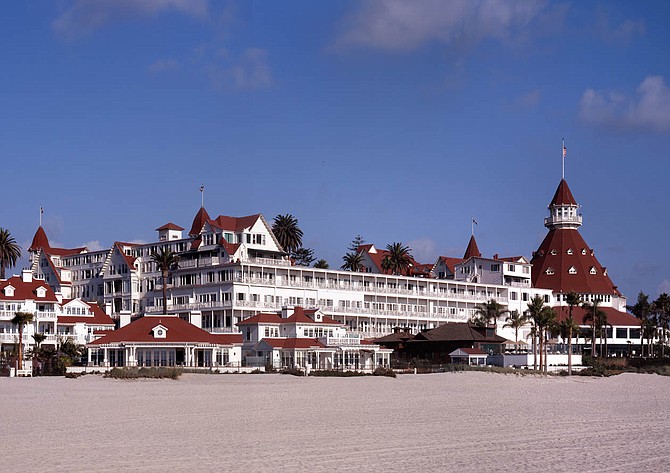 Strategic Hotels & Resorts Inc., which owns 17 high-end U.S. hospitality properties including Hotel Del Coronado, has agreed to be acquired by affiliates of New York-based Blackstone Group, in a deal valued at approximately $6 billion.
The transaction, set to close in the first quarter of 2016, means Blackstone will return as owner of the historic, 757-room Coronado resort after selling its majority stake in that property to Chicago-headquartered Strategic Hotels for $210 million in 2014. Blackstone took that stake in 2011, as part of a recapitalization of the hotel by Strategic.
The latest deal, between Strategic and affiliates of Blackstone Real Estate Partners VIII LP, involves the entire portfolio of 17 hotels and resorts totaling 7,921 rooms in which Strategic holds interests, including the Ritz Carlton Laguna Niguel in Dana Point and Four Seasons properties in Silicon Valley, Washington, D.C., and Scottsdale, Ariz.
In a statement, Strategic officials said Blackstone will acquire all outstanding shares of its common stock for $14.25 per share in cash; and all outstanding membership units of a subsidiary, Strategic Hotels Funding LLC, that are not held by the company for $14.25 per unit in cash.
The company's executive board and management team had been mulling alternatives, including a potential sale, to maximize stockholder value, said Strategic Hotels Chairman and CEO Raymond "Rip" Gellein.
"The board thoroughly considered various alternatives over the course of the past few years, and this all-cash offer from Blackstone creates significant stockholder value with a high degree of execution certainty," Gellein said.
Earlier this year, Strategic Hotels sold the 417-room Hyatt Regency La Jolla at Aventine for $118 million, to affiliates of Chicago-based Walton Street Capital LLC and San Francisco-based JMA Ventures LLC.