Cubic Corp. Appoints Amy Kruse VP/CTO of Defense Unit
Tuesday, September 8, 2015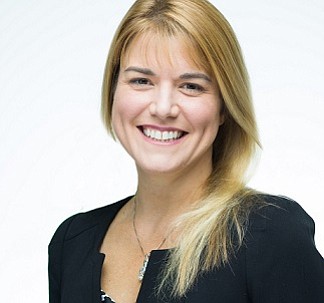 Cubic Corp. named Amy Kruse as vice president and chief technical officer for its Cubic Global Defense unit, the business announced on Sept. 8.
Kruse, who holds a doctorate in neuroscience, was previously vice president of innovation for Cubic (NYSE: CUB). She came to Cubic from Intific, an Austin, Texas-based company that Cubic acquired in March 2014. Intific has helped Cubic write software for game-based military training.
Kruse, 42, will be responsible for accelerating and enhancing the strategic research and development portfolio in Cubic's defense unit. She also will pursue emerging technologies to drive innovation for both the overall business and the core Cubic Global Defense business areas.
Between 2005 and 2010, Kruse served as a program manager in the Pentagon's R&D office, DARPA, or the Defense Advanced Research Projects Agency.
She received her doctorate in neuroscience from the University of Illinois at Urbana-Champaign, where she received the National Science Foundation Graduate Fellowship in Neuroscience.
The executive will remain in the greater Washington, D.C. area.