USO San Diego Appoints Arne John Nelson CEO
Tuesday, October 13, 2015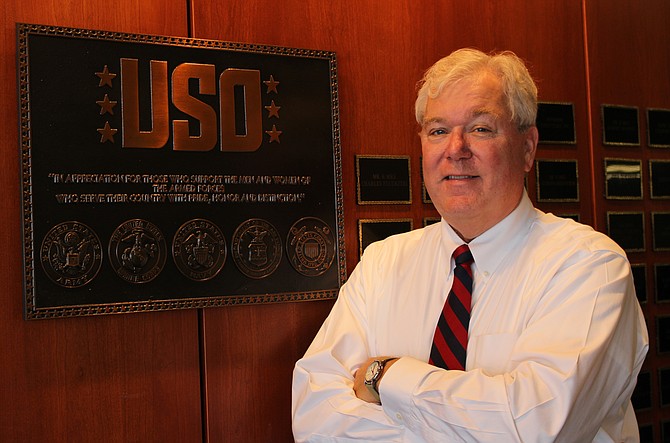 USO San Diego named has Arne John Nelson as its new chief executive officer.
According to USO San Diego, Nelson, a retired Navy captain, will work closely with the military community to determine where the nonprofit's presence is needed most.
"USO San Diego is fortunate to have someone of Arne Nelson's capabilities as our CEO," said Lynn Cogemi, board chair. "His extensive background in nonprofit and military leadership positions makes him a solid choice to build on advancing our mission to serve our active duty, Reserve, Guard and their families."
Prior to accepting the position with USO San Diego, Nelson served at Catholic Charities of Dallas and Catholic Charities of Central Florida. During his two assignments as president and CEO of each agency, he developed and executed the agencies' five-year strategic plans, added robust planning and assessment, reformed the board of directors and reset and revitalized regional operations, USO San Diego said.
A 31-year veteran naval aviator, Nelson served in a number of aviation squadrons and senior staffs. In 1990-91, he commanded Helicopter Combat Support Squadron Four, a CH-53E helicopter squadron based in Sicily. He was awarded the Navy League of the United States Stephen F. Decatur Award for Operational Competence during Operation Desert Storm in 1991. In 1998, Nelson returned to Sicily to command the U. S. Naval Air Station, Sigonella, Italy. He finished his career as the chief of staff for the commander, U. S. Naval Forces Europe in London.
"Having served in the military for over 30 years, I am familiar with the unique challenges and joys service members and their families experience and I am grateful to the USO for always striving to be by their side," said Nelson. "I look forward to increasing USO San Diego's local support of service members and their families stationed in the region, and further strengthening our relationship with our supportive San Diego community."
USO San Diego operates two five-star centers in San Diego. The Downtown Center, located at 303 A St., welcomed over 34,000 visitors last year. The center supported the military community through programs such as Tuesday Night Dinner where a free meal is served to more than 200 people each week. The USO Neil Ash Airport Center, located at 3705 North Harbor Drive, provided comfort to over 120,000 traveling military personnel in 2014. With community support, the airport center hosts barbecues for the United States Marine Corps graduates and recruits. These barbecues support 300-600 service members and military families.