Local Housing Organization to Open 338 New Affordable Units
Tuesday, October 13, 2015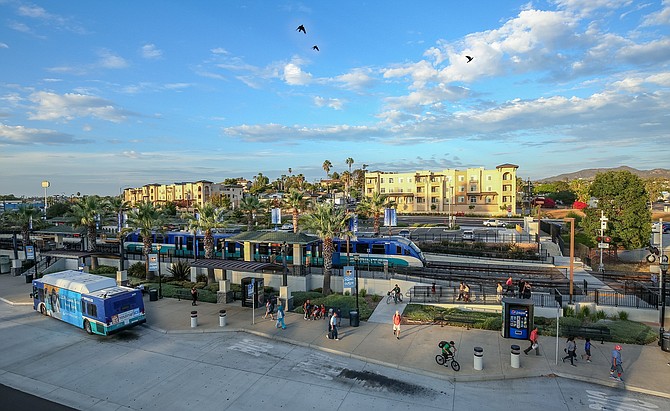 San Diego-based Community HousingWorks is slated to open 338 new affordable apartments and townhomes, after announcing an acquisition, completion and planned renovations of properties in San Diego, Vista and Escondido.
A statement from the nonprofit organization said Community HousingWorks recently acquired the 70-unit Mayberry Townhomes in San Diego's Southcrest neighborhood for $16 million, with plans for a $3 million renovation of the property, which was built in 1984. Plans call for upgrades in energy efficiency, water-saving landscaping, interior upgrades and a new community center.
Officials said the acquisition and renovation were financed with funding from Bank of America Public Capital Corp., Merritt Community Capital, Greystone Servicing Corp, Civic San Diego, San Diego Housing Commission and the California Tax Credit Allocation Committee.
The organization recently completed construction of the $20 million North Santa Fe, a new 68-unit apartment community located near the transit center in Vista, where the city contributed land on a ground lease and tax-credit funding was provided by Union Bank. Work on the project began last year, and an opening ceremony is scheduled for Nov. 19.
Community HousingWorks also recently began renovating the 200-unit Cypress Cove apartment community in Escondido, with the help of a $1 million loan from the city of Escondido and a total acquisition and renovation budget of $40.5 million from several funding sources. Cypress Cove was built in 1977 and acquired by the organization in 2014.
Sun Country Builders of Vista is the general contractor on all three projects, with renovations in San Diego and Escondido to be completed in 2016. Mission Valley-based Community HousingWorks is the developer/owner of the projects.