Apartments Sold in National City, Oceanside, San Diego
Monday, October 12, 2015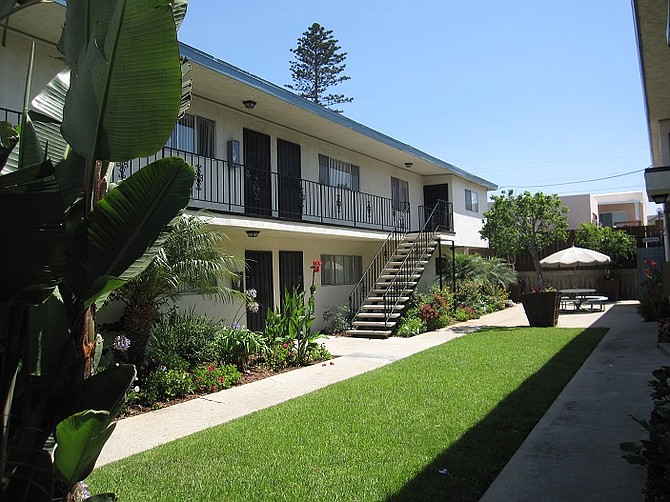 Four San Diego County apartment properties recently changed hands in separate transactions, including a 23-unit National City property that sold for approximately $3.17 million.
The three-building property, at 1623, 1625 and 1627 I Ave. in National City, was acquired by DLP Apartments LLC of San Diego, represented by Eliel Guerrero of Millennium Financial and Realty. The seller was Laura K. Cohen of San Diego, represented by Bill Anderson and Nic Lyon of ACRE Investment Real Estate Services.
In Oceanside, San Diego-based WSC Investment Partners LLC purchased an 11-unit property at 510-514 N. Clementine St. for approximately $2.07 million. The sellers were Herbert and Theodora Kostka of San Diego, represented by ACRE's Craig Stewart.
In Ocean Beach, Hesham Heiati of Los Angeles acquired a four-unit property at 5054-58 Narragansett Ave. for $2.9 million. The sellers were The Elsbree Family Trust and Whitworth Lucy 2004 Trust of San Diego, represented by Raymond Choi and Conor Brennan of Marcus & Millichap.
In Bankers Hill, Hendrix-Snively Family Trust purchased an eight-unit complex, located at 3000-3010 Fifth Ave. and 428-432 Quince St., for $1.9 million. Terry Moore of brokerage firm ACI Apartments represented the seller, Thomas and Christine Olivas, and ACI's Chuck Hoffman represented the buyer.