Mission Valley Office Campus Sells for $29.2 Million
Tuesday, October 6, 2015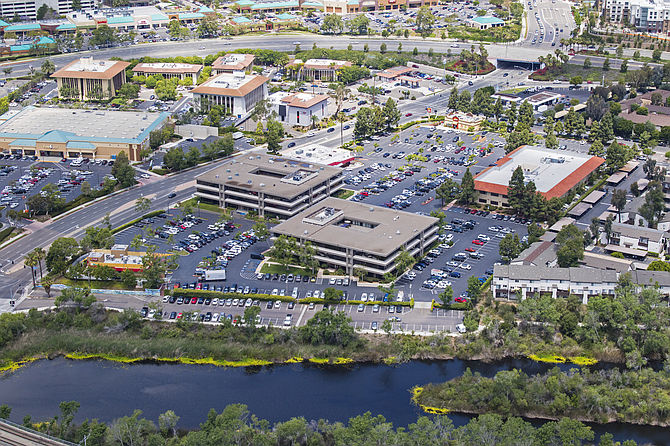 The San Diego office of Kearny Real Estate Co. has acquired the three-building Mission Center Office Park in Mission Valley for $29.2 million, the company announced.
The seller of the 181,000-square-foot campus, at 5353 Mission Center Road, was Boston-based TA Realty.
A Kearny statement said the property consists of a two-story building leased to the County of San Diego, and two three-story buildings leased to other tenants. The campus was 89 percent leased at the time of sale.
Kearny Real Estate partner John Bragg, who heads the San Diego office of the Los Angeles-based company, said the firm plans extensive upgrades including new landscaping and architectural features.
"Mission Valley feels like Playa Vista 10 years ago, but benefits from even better access to mass transit," said Jeff Dritley, Kearny's founder and managing partner, noting extensive new residential and retail projects by several developers in the works for the San Diego neighborhood.
Mission Center Office Park was built in 1975 and renovated in 2005. Kearny has engaged the local office of architectural firm LPA to oversee its planned redesign.
Officials said the planned multimillion-dollar improvement program will include upgrades to atriums and other common areas, with new outdoor gathering spaces and private patios.
The buyer and seller in the recent transaction were represented by Kevin Shannon, Louay Alsadek, Andrew Taylor and Hunter Rowe, of brokerage company CBRE Group Inc. Kearny has tapped Richard Gonor of JLL to lead the leasing team.