Two GA-ASI Execs Named to Museum's Hall of Fame
Monday, November 30, 2015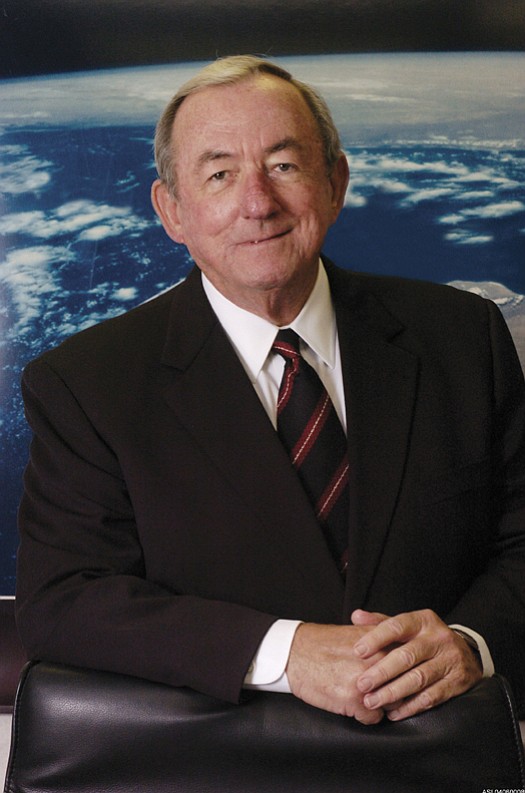 Two executives with General Atomics Aeronautical Systems Inc. — maker of the Predator family of unmanned military aircraft — have been named to the International Air & Space Hall of Fame at the San Diego Air & Space Museum.
GA-ASI announced the honors on Nov. 25.
Thomas J. Cassidy, former president of GA-ASI's Aircraft Systems unit, led the development of the Predator B/MQ-9 Reaper and Predator C Avenger. Cassidy, who retired from day-to-day management in 2010, is also credited for developing a strong corporate culture. Cassidy remains on the GA-ASI board. He retired from the U.S. Navy as a rear admiral.
Frank W. Pace, the current president of the Aircraft Systems unit, was also named to the Hall of Fame. Pace, who has been with the company for 24 years, has overseen 70 percent of the flight hours accumulated by GA-ASI aircraft over the last five years. He recently oversaw the development and production of Predator XP, a model meant for wider export than the Predator and Predator B.
"Frank Pace and Tom Cassidy have forever changed the landscape of the aerospace industry through their tireless efforts to create game-changing, state-of-the-art RPA systems, and both are pivotal players in the company's continued worldwide success," said Linden P. Blue, CEO of GA-ASI, in a prepared statement.
RPA stands for remotely piloted aircraft and is GA-ASI's preferred term for its products. The company also makes sensors for the aircraft.