Eight Companies Submit Bids for Local Haggen Stores
Wednesday, November 11, 2015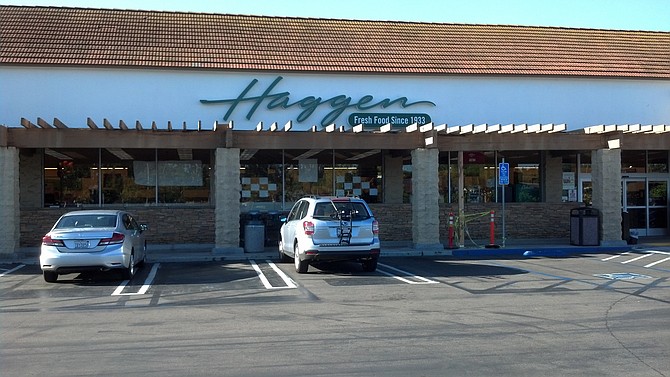 Eight companies have submitted bids for 24 of the 25 San Diego County locations being shut down by Haggen Inc., according to filings in the grocer's bankruptcy case.
The bidders include the previously announced Gelson's Markets, which is looking to buy stores in Carlsbad, Del Mar and La Jolla, and Smart & Final, seeking a total of 11 locations in San Diego, Carlsbad, El Cajon, Chula Vista, Coronado, Santee and La Mesa.
Also in the running is Albertsons, which last year sold several stores to Bellingham, Washington-based Haggen as part of a government-mandated divestment that cleared the way for a merger of Albertsons and Safeway Inc., parent of Vons. Albertsons is now seeking to re-acquire a total of five stores, in San Diego, El Cajon, La Mesa and San Marcos.
Specialty grocer Bristol Farms, a unit of Good Food Holdings LLC, is bidding for the store on West Washington Street in San Diego's Mission Hills neighborhood. Carnival Supermarket Inc. is looking to buy the Chula Vista store on Telegraph Canyon Road.
Also in the running are RJS Investment Group, bidding on the store on Pomerado Road in Poway; Asian grocer Tawa Supermarket Inc., bidding on the Balboa Avenue store in San Diego's Clairemont neighborhood; and Vistar California XXI, looking to buy the store on Penasquitos Drive in San Diego's Rancho Penasquitos.
No bid had been registered as of Nov. 11 for the store on Third Avenue in Chula Vista. The federal bankruptcy court, which will ultimately decide on who gets stores in California, Arizona and Nevada, has scheduled a Nov. 17 hearing in the Haggen case.