Rubio's Buying 8 Lime Fresh Mexican Grill Restaurants for $6.3 Million
Sunday, November 8, 2015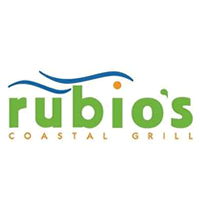 Carlsbad-based Rubio's Restaurants Inc. is acquiring eight leased Florida locations of Lime Fresh Mexican Grill for approximately $6.3 million, according to a statement from the restaurants' current owner, Ruby Tuesday Inc.
Officials of Tennessee-headquartered Ruby Tuesday said the company has entered into an agreement to sell the corporate-owned locations of the Mexican-themed eatery to Rubio's. Ruby Tuesday will also close its 11 remaining corporate-owned Lime Fresh restaurants immediately and maintain its eight franchised locations.
Ruby Tuesday will continue to operate the eight locations being sold as Lime Fresh Mexican Grill until the transaction closes, likely in January. Officials said the deal is subject to customary closing conditions.
Ruby Tuesday (NYSE: RT) acquired Lime Fresh Mexican Grill in 2012. Company President and CEO JJ Buettgen said the decision to sell the locations is due in part to a company decision to focus on its flagship Ruby Tuesday full-service restaurants.
As of Sept. 1, there were 734 Ruby Tuesday restaurants in 44 states, 12 countries, and Guam, and there were 27 Lime Fresh restaurants in six states and the District of Columbia.
A Rubio's statement said the restaurants being acquired are in Miami, Fort Lauderdale, Tampa Bay, St. Petersburg and Orlando, and are scheduled to open under the Rubio's name in spring 2016. They will be the first East Coast restaurants for the privately held Rubio's, which was founded in 1983 in San Diego and currently operates 193 restaurants in California and four other western states.