First Quarter Revenue Rises at BioMed Realty Trust
Sunday, May 3, 2015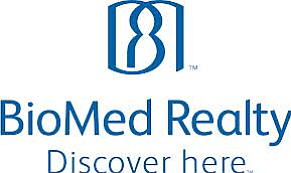 BioMed Realty Trust Inc. reported revenue of $178 million for its first quarter ending March 31, up 5.3 percent from the same period of 2014.
Officials said the San Diego-based real estate investment trust posted net income attributable to the company of $17.3 million, down from $18.8 million in the year-ago quarter.
Core funds from operations, an industry recognized supplemental metric gauging real estate portfolio performance, increased 1.2 percent from a year ago, to $85.7 million.
"Sustained leasing demand is driving rent growth across all of our key markets, and we believe that this trend will continue through 2015," said Chairman and CEO Alan Gold, in a statement.
BioMed Realty Trust (NYSE: BMR) is headquartered in Rancho Bernardo and invests primarily in life sciences real estate. The company's portfolio spans approximately 18 million rentable square feet, with tenants including pharmaceutical companies, government, education and research institutions.