Downtown Office Properties Sold for $44 Million
Monday, June 15, 2015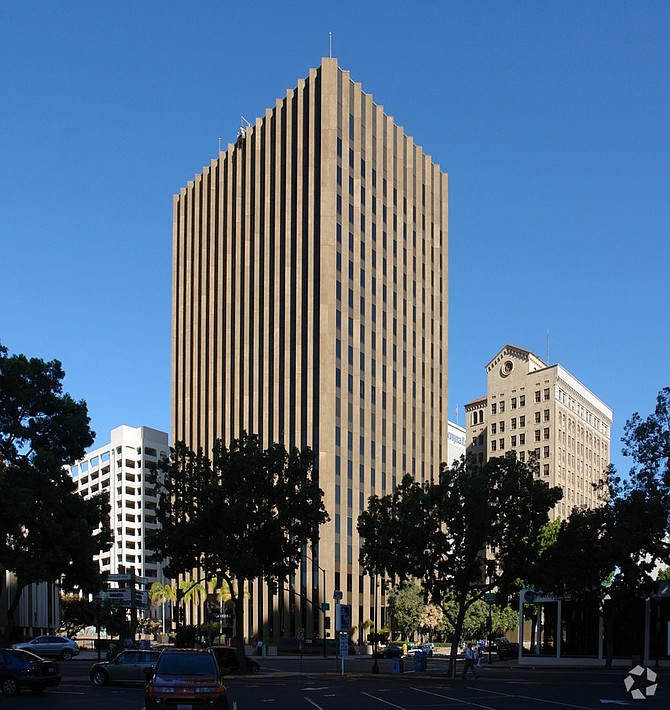 An affiliate of San Diego-based Cisterra Partners LLC has purchased two downtown office buildings for a total of $44 million, according to CoStar Group and public data.
The seller of the properties, at 1200 Third Ave. and 201-209 A St., was Lowe SD California Property LLC, an affiliate of Maidman & Mittelman of New York City.
Earlier this year, the San Diego City Council approved a 20-year, $91.3 million lease-to-own deal, in which the city will eventually acquire the 18-story building on Third Avenue, known as Civic Center Plaza. As of January, the city occupied approximately 92 percent of the building, according to a city staff report.
The city will lease both buildings from the Cisterra affiliate, recorded as CCP 1200 LLC. Under terms of the agreement, ownership of both properties will be transferred to the city at the end of the 20-year lease term.
City officials said the lease-to-own deal is aimed at helping the city control office space costs in downtown locations currently housing more than 800 municipal employees.
The Third Avenue tower was built in 1973, and the three-story A Street property was built in 1964, according to CoStar Group. Both buildings were fully leased at the time of sale.