Former Senior CIA Official Joins Board of Diomics Inc.
Wednesday, June 3, 2015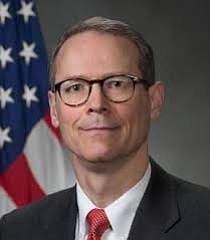 Diomics Inc. announced Wednesday that Stephen Slick, former CIA clandestine service senior official, has joined the company's board of directors.
"Steve brings an incredible wealth of knowledge to Diomics from having served 28 years as a member of CIA's clandestine service, including five assignments abroad," said John Steel, Diomics' CEO. "Beyond his distinguished career where he worked with several government agencies, he brings a fresh perspective on forensics."
Slick is currently director of the Intelligence Studies Project and clinical professor at the Lyndon B. Johnson School of Public Affairs at the University of Texas at Austin.
Slick's overseas tours included service as the chief of station and director of national intelligence's representative in a Middle Eastern capital. Between 2005 and 2009, he served as a special assistant to the president and the senior director for Intelligence Programs and Reform at the National Security Council.
Diomics is a life science company in San Diego focused on diagnostics, forensics, integrated DNA analysis and genetic solutions.
The company's technology platform, Diomat, has the ability to efficiently pick up biologic material from a variety of surfaces and release the majority of the DNA from the sample into a solution. The versatile characteristics of Diomat lend itself to a variety of product formats, including swabs, films and fibers. Diomics has developed numerous products, tools, and services for the molecular diagnostic and forensic industries.
"With the ability to capture and release significantly more DNA, Diomat technology will support meaningful forensics investigations," Slick said. "I look forward to contributing to the development of this program."