San Diego Firm Buys San Francisco Property for $24.1 Million
Monday, June 1, 2015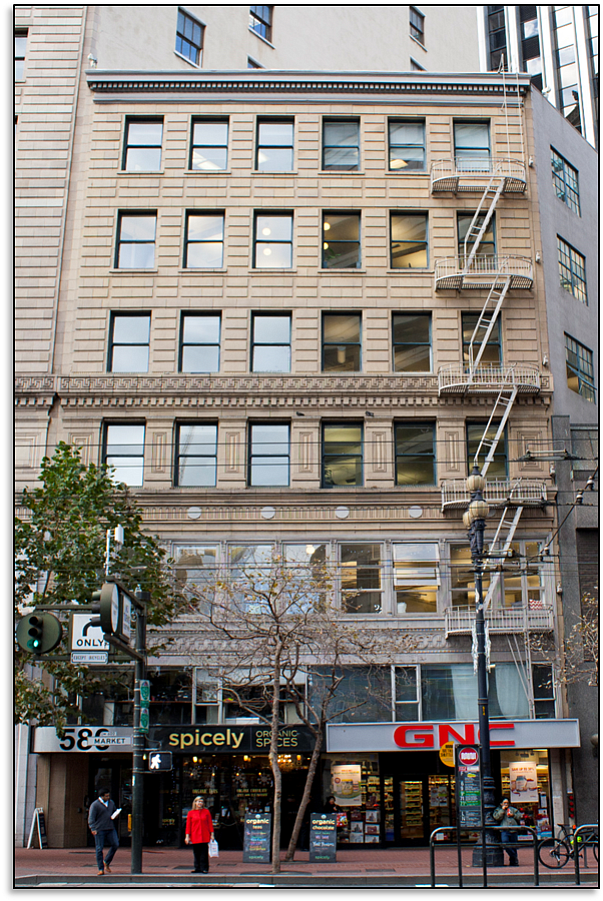 PREF 580 Market LLC, an affiliate of San Diego-based Paragon Real Estate Fund, has acquired a San Francisco office and retail building for approximately $24.1 million, the company announced.
The recorded seller of the property, at 576-580 Market St. in downtown San Francisco's financial district, was recorded as 580 COSTA LLC. The 35,564-square-foot building was constructed in 1923 and was fully occupied at the time of sale.
Paragon officials said this is the investment company's first purchase in the San Francisco market. The company specializes in urban and coastal retail buildings and its flagship fund, PREF, has acquired 13 properties in the past 36 months.
Founded in 1998, Paragon is managed by Roberto Jinich, Ricardo Jinich and Dan Berkus.