Richman Group Plans $100M Mixed-Use Project in East Village
Friday, July 31, 2015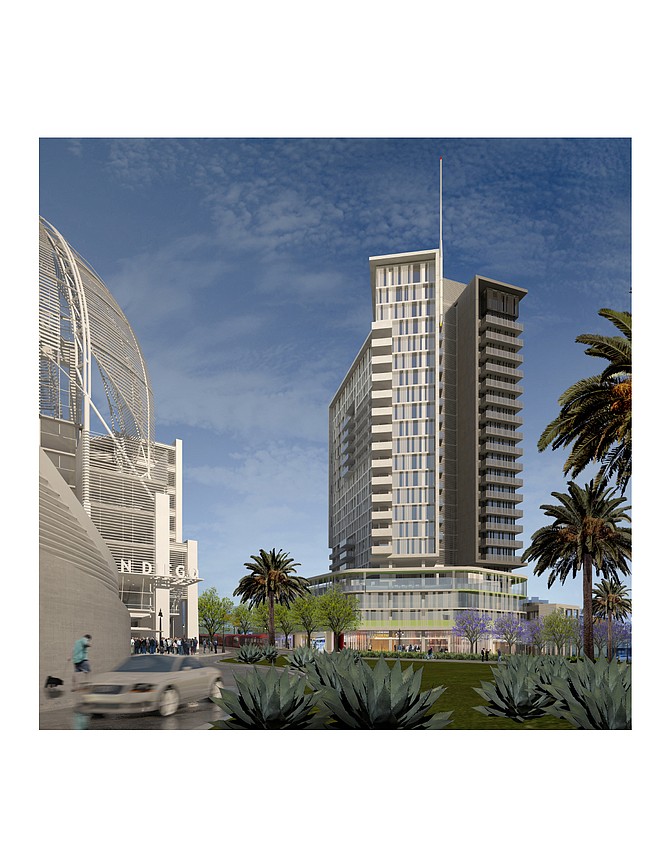 San Diego's downtown project oversight agency has approved plans by Richman Group of California Development Co. for a $100 million mixed-use, high-rise residential project in East Village.
Company officials said construction is expected to start in the second quarter of 2016 on a 22-story residential tower with 226 apartments and more than 7,000 square feet of commercial space. Civic San Diego unanimously approved plans for the development, set to occupy most of the block bounded by Park Boulevard, 13th, J and K streets, near Petco Park.
Richman Group officials said the project, to be completed in 2018, also includes an adjoining low-rise building, called The Sliver, which will include two penthouses, a restaurant with outdoor seating, and a parklike open-space corridor.
The project has a working title of 330 13th St. and will occupy a 38,846-square-foot undeveloped property on Park Boulevard, across from the San Diego Central Library. Plans call for a two-story "Sky Lounge" on the 19th floor of the tower, with a bar and outdoor seating, along with a hotel-style pool area, spa, fire pits, gym and recreation center planned for other portions.
DesignARC LA Inc. and Rob Wellington Quigley are the project architects, with Spurlock Poirier providing landscape architecture design services. Nexus Planning Consultants is the project manager.
Richman Group earlier this year received approvals for F11, a seven-story mixed-use project with luxury apartments in East Village, slated to begin construction in the first quarter of 2016.
Based in La Jolla and led by President Luke Daniels, Richman Group of California is a subsidiary of The Richman Group of Companies, headquartered in Greenwich, CT.