BioMed Realty Trust Reports Strong Leasing in Second Quarter
Friday, July 31, 2015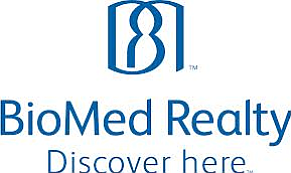 San Diego-based BioMed Realty Trust Inc. posted total revenue of approximately $158 million for its second quarter ending June 30, down from $171.2 million for the same period of 2014. Officials said nationwide leasing activity remained strong in its core life-science property sector.
The real estate investment trust reported net income attributable to common stockholders of approximately $23.6 million, up from $18.6 million in the year-ago quarter.
BioMed's consolidated funds from operations, an industry-recognized supplemental metric gauging real estate portfolio performance, totaled $121.9 million, up from $84.5 million a year ago.
The company said 28 new leases totaling approximately 1 million square feet were signed during the quarter, involving large life science tenants in Massachusetts, the United Kingdom, New York and North Carolina. BioMed also completed construction on two large developments totaling more than 100,000 square feet in Massachusetts and the U.K.
Headquartered in Rancho Bernardo, BioMed Realty Trust (NYSE: BMR) is among the nation's largest holders of life-science real estate. Its current local projects include the $189 million i3 life science campus under construction in University Towne Center.