Newly Opened Gaslamp Quarter Hotel Gets New Owner
Wednesday, July 8, 2015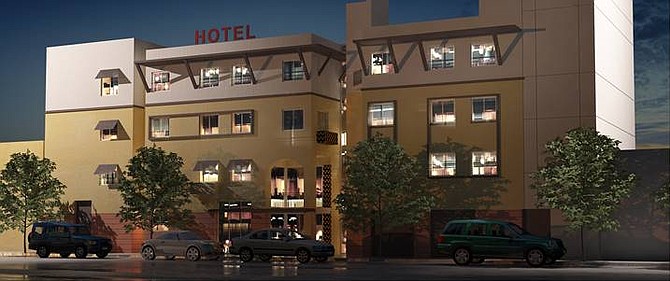 Columbia Properties Inc. of Seattle has acquired the recently completed and opened Hotel Z, a new 96-room boutique hotel in downtown San Diego's Gaslamp Quarter.
A spokeswoman for the property's seller, developer J Street Hospitality Inc. of San Diego, said the company does not disclose transactional pricing. The hotel, at 521 Sixth Ave., is now being operated by Columbia's sister company, Pineapple Hospitality Co. of Seattle.
The sale took place on July 2, and the hotel opened July 6. Officials said the debut followed an extensive renovation and reuse of the building by J Street, which converted what was formerly a four-story, 221-unit multifamily residential building.
The conversion included replacement of all mechanical, electrical and plumbing systems, along with guestrooms, corridors and public areas, according to a J Street statement. The privately held J Street Hospitality, led by President Sajan Hansji, has done several projects in San Diego and elsewhere in California.
According to CoStar Group, the Sixth Avenue building last sold in July 2014 for $9.95 million, when it was still an apartment building. It was built in 1987.
In the recent sale to Columbia, the buyer and seller were represented by Rod Apodaca and Bob Kaplan, of brokerage company CBRE Group Inc.