Cubic Corp. Names James Blake VP of Global Defense Business
Thursday, July 2, 2015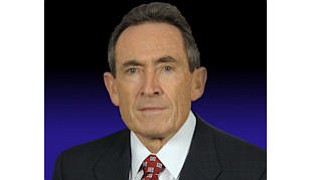 Cubic Corp. has named James T. Blake to an upper management post in its Cubic Global Defense business.
Blake will serve as vice president and deputy general manager of its Integrated Training Solutions business. He previously served as a high-ranking civilian in U.S. Army acquisition, holding the position of PEO STRI — or program executive officer for simulation, training and instrumentation — for almost 10 years.
The PEO STRI office is an important customer for Cubic (NYSE: CUB), handling sales to the Army as well as to 40 foreign militaries.
Blake holds a doctorate in computer science from Duke University. He has several degrees, including a master's degree in systems engineering from the Naval Postgraduate School.
Cubic said Blake will be responsible for "creating further differentiation of Cubic's training solutions and services."