City Approves $91.3 Million Deal to Acquire Downtown Office Tower
Tuesday, January 27, 2015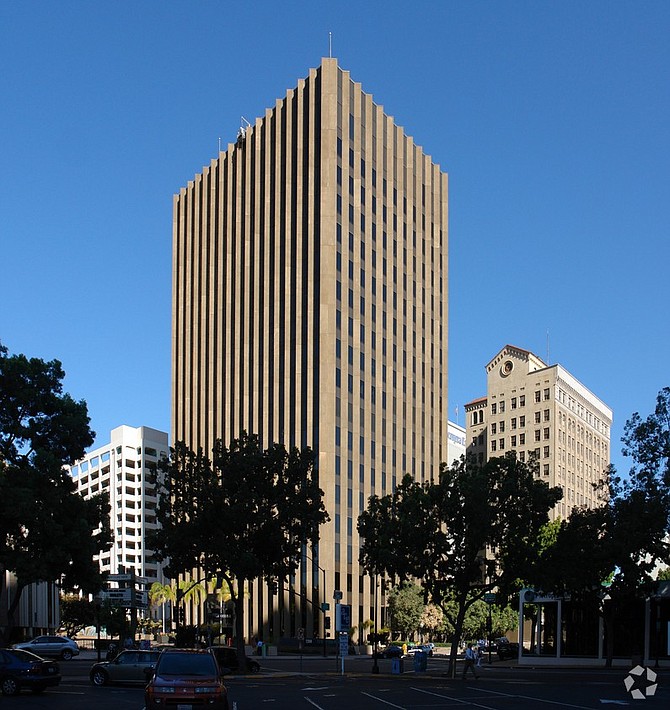 San Diego City Council has approved a 20-year, $91.3 million lease-to-own deal, in which the city will eventually acquire the downtown San Diego office building known as Civic Center Plaza.
The city currently occupies approximately 92 percent of the 18-story building at 1200 Third Ave., according to a city staff report. The deal is aimed at helping the city control office space costs in locations currently housing more than 800 city employees.
Officials said the city is entering into the lease-to-own agreement with CCP 1200 LLC, which is in the process of purchasing Civic Center Plaza and a nearby building at 201 A St., both of which it is leasing back to the city. The A Street building is currently leased to King Chavez High School on a month-to-month basis.
The city will pay a starting rental rate of approximately $270,000 per month, with 2.5 percent annual increases. Ownership of both properties will be transferred to the city at the end of the 20-year lease term.
The arrangement calls for the city to pay all operating expenses, but also collect parking revenue from the 418 spaces in an adjacent garage, estimated to bring in $814,450 in 2015. The city will also collect rent from King Chavez High School, currently $240,000 a year.
Civic Center Plaza was built in 1973 and contains a total of 265,986 square feet of space, according to CoStar Group.