MEDICINE: ACCREDITED SCHOOL IS SEEING INCREASING ENROLLMENT
Bastyr Fills Niche for Naturopathic Doctors
Friday, February 20, 2015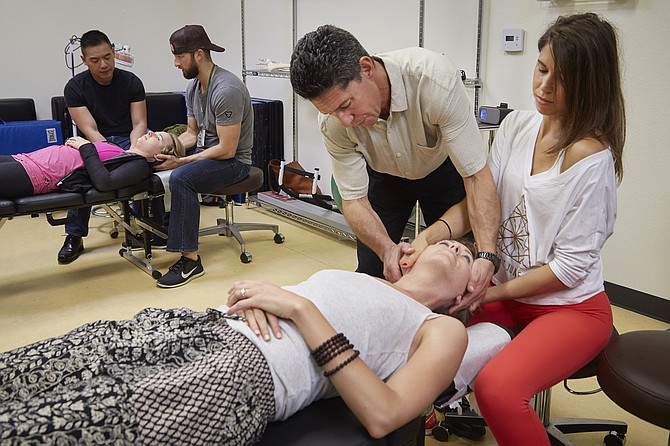 A new university in San Diego is training the next generation of primary care doctors in the state's first and only accredited natural medicine school — Bastyr University.
Offering education in areas such as herbal sciences, midwifery, nutrition and exercise, the university is growing in light of a substantial shift in the perception of natural medicine within the health care industry. In the past decade, mainstream health systems, as well as insurance companies, are accepting alternative medicine as a legitimate form of care.
Seventeen states license naturopathic doctors to serve as primary care physicians, including California, and seven additional states have pending legislation to do so.
Bastyr was founded in Kenmore, Wash., a state that's considered an "early adopter" of complementary and alternative medicine. The California Naturopathic Doctors Association approached leaders at Bastyr about opening a second campus in Southern California.
"They really wanted to expand the number of naturopathic doctors who are licensed and working in California," said Joni Olehausen, associate dean of Bastyr University. "They did some polling and a market survey and came up with this business plan to help expand our scope of practice by opening a natural medicine school in San Diego."
Going to California
Bastyr opened its San Diego campus in 2012 with just 47 students and a handful of faculty teaching from one building in Sorrento Valley. Over the past two years, the university has doubled the size of its campus, adding two additional buildings and tripling the size of its faculty. By fall 2015, the university will have enrolled 230 students in San Diego, in addition to over 1,000 students at the Kenmore campus.
Olehausen said the campus is growing faster than was expected, and the university is being forced to cap enrollment due to limited space and resources.
"Yes, there's tuition dollars with every student we bring in, but there's also the obligation and responsibility to provide a certain caliber of education that the students deserve and the number of patient contacts they need," Olehausen said.
Bastyr, a private and not-for-profit university, offers 17 undergraduate and graduate degree programs in areas of study like acupuncture, oriental medicine and health psychology. The university also offers a doctorate in naturopathic medicine, one of only seven institutions in the country that offer a naturopathic doctoral degree.
The university has an on-site clinic in which students get hands-on clinical training while being supervised by licensed faculty. At $60 for the first visit and $30 for any follow-ups, the clinic offers an affordable option to patients whose insurance does not cover natural medicine.
Prev Next