Pacifica Cos. Buys Iconic Movie Colony Hotel in Palm Springs
Thursday, December 3, 2015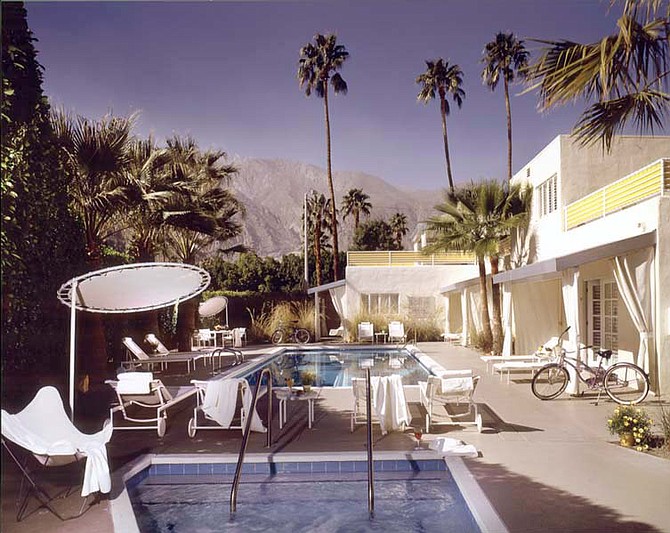 San Diego's Pacifica Companies has acquired the Movie Colony Hotel in Palm Springs, once deemed by Architectural Digest as "an icon for modernist architecture," for $2.7 million, according to real estate firm Maxim Hotel Brokerage Inc.
The 16-room hotel, located at 726 Indian Canyon Drive, was designed in 1935 by the noted architect Albert Frey. It was recently sold by the family of the late developer Walt Haake of Petaluma, who reopened it in 2005 following a significant renovation, after it had been closed by a prior owner.
Pacifica Companies owns and manages numerous hotels, including the 56-room Triada Hotel next-door to Movie Colony Hotel. Pacifica acquired the Triada in 2012 and recently reopened it following a significant renovation.
Maxim Principal Harry Pflueger, who represented the seller, said in a statement that Pacifica plans renovations to Movie Colony geared toward strengthening its position as a destination boutique hotel, while also maintaining its architecturally relevant elements.
Len Howell, Pacifica's vice president of hospitality acquisitions, said by phone that Movie Colony Hotel, like some of its Palm Springs hotel neighbors, was known for much of its history as a gathering spot for Hollywood celebrities and other dignitaries, including Frank Sinatra and his Rat Pack-era buddies.
In pop culture lore, it is known as the place where Doors lead singer Jim Morrison in 1968 reportedly jumped from a second-floor balcony into the swimming pool.